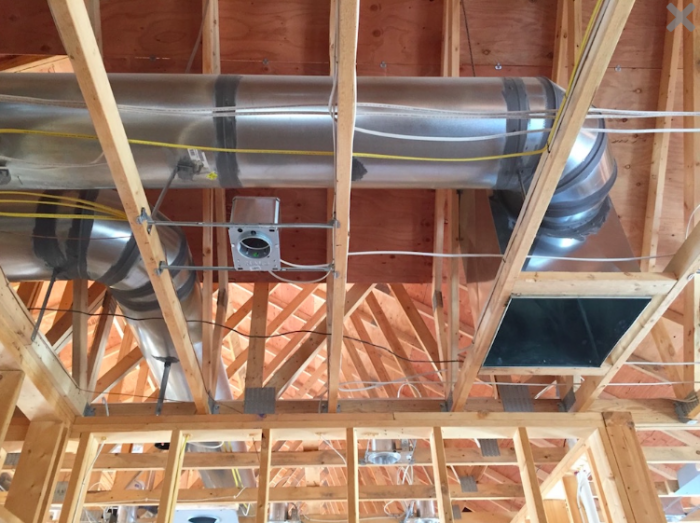 This episode of the BS* + Beer show features Allison Bailes, Ed May, Marc Rosenbaum, and John Loercher talking about energy modeling and load calculations. We learn about the difference between the two, when and why to perform one over the other, and what software to use. Allison names three faulty methods by which many contractors determine latent and sensible heating and cooling loads, and he explains why only Manual J calculations are reliable. Ed stresses the importance of understanding the specific objective when performing calculations—is the goal to determine peak loads, thermal comfort or occupant health variables, solar energy needs, carbon emissions, or constructibility and sequencing? Marc shares three projects to illustrate common energy modeling errors including overestimating air infiltration and not calculating heat loss through the slab. He makes the case for working with an experienced consultant who can accurately determine the right-size system, which always results in signifiant long-term cost savings. And John underscores the value of creating an integrated project methodology, whereby energy modeling is woven into the design process from start to finish. 
Enjoy the show!
Join us on Thursday, June 10, from 6 to 7:30 p.m. EST for a discussion with Cheryl Ciecko and Bill Robinson around the topic of mold mitigation. Why do we need to worry about mold and fungus in our buildings? What can we do to reduce the risk? How do we deal with buildings that are already infested? Do we need specific mechanical systems to keep biological growth at bay? These are a few of the questions our guests intend to address.
Guest bios
Cheryl Ciecko is a licensed architect and industry educator providing strategies for professionals, building owners, and individuals to better deal with water damage, mold, and toxins in buildings. Her past responsibilities include five years as Midwest Regional Director and Senior Technical Director for the wood industry in North America. Cheryl is a frequent speaker at architecture and engineering conferences around the U.S., participating on the Board of Directors for Association of Licensed Architects–Illinois, and the American Lumber Standards Committee. With over 30 years of knowledge, research, and professional experience, she offers proven design, construction, and renovation solutions to solve building challenges economically. Cheryl holds a Bachelor's of Arts degree in architecture from the University of Illinois in Champaign–Urbana, and a Masters of Architecture degree from the University of Minnesota- Minneapolis. She is based in the Chicago area. AvoidingMold.com, CherylCiecko.com
Bill Robinson is a nationally known construction trainer and presenter. He demonstrates the proper use of building products in various parts of the country and at dozens of annual trade shows. Bill's expertise is understanding, detailing, and managing the building envelope. He has written articles for the Journal of Light Construction and Fine Homebuilding, among other publications, and has worked on the floor of the International Builders' Show, The Remodeling Show, and JLC Live. To learn more about Bill's work, visit train2build.com.
Use this link to register for The BS* + Beer Show  
BS* + Beer Book Club
Because the hosts of the BS* + Beer Show all love to read, we thought we would celebrate the authors in our industry by adding a book club to the show every few months. We'll announce the book, give you a few months to get it and read it, and conclude with a BS* + Beer Show episode where we will invite the author to join us, present, and take questions.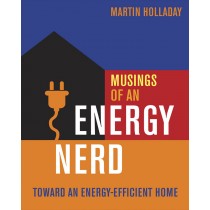 We have selected our fourth book: Musings of an Energy Nerd: Toward an Energy-Efficient Home by Martin Holladay, which can be purchased at the Taunton Store.
We hope you will pick up a copy and join the discussion on July 8, 2021.
__________________________________________________________________________
Kiley Jacques is senior editor at Green Building Advisor. She can be reached at [email protected]. Image courtesy of Energy Vanguard.
Weekly Newsletter
Get building science and energy efficiency advice, plus special offers, in your inbox.