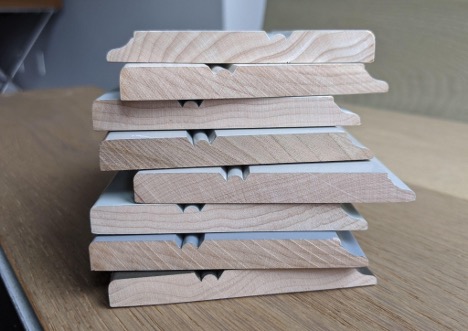 I have worked as a green materials specifier for the last eight years, mostly for folks who have an environmental illness like multiple chemical sensitivity, asthma, or lung disease. I, too, am chemically sensitive, which helps inform my work.
The biggest challenge with making recommendations in this field is that most companies do not reveal the exact chemical composition or volatile organic compound (VOC) levels of products and materials. Even if a product is approved for green-building-certified projects, it is not always clear if the product is zero-VOC or comes in at the highest level allowed. And, even with materials that state a VOC level, unless the product is zero-VOC, there's no information on when off-gassing can be expected to end. This is a big challenge for those wanting to reduce the overall VOC levels in a home. Only a few common materials have been studied academically, and it's in obscure journals that their off-gassing rates and timelines can sometimes be found.
When documented VOC levels aren't available, some of my recommendations come from having sampled myriad materials within a category and from the experience of chemically sensitive people. However, anyone interested in lowering VOCs in their home can obtain a dozen samples of, for example, nylon carpets and a dozen samples of polyester carpets, and it would be apparent which has the least odor.
Of course, not all chemicals of concern have odors. For those chemicals, it's necessary to go by manufacturers' claims. But the reality is few organizations are conducting independent oversight to verify a product is truly free of semi-VOCs like PFAS, phthalates, heavy metals, or flame retardants.
A bit about off-gassing rates
First, what is reasonable?
The graphs below show the off-gassing rates of formaldehyde and hexaldehyde (with different humidity levels). Off-gassing…
Weekly Newsletter
Get building science and energy efficiency advice, plus special offers, in your inbox.
This article is only available to GBA Prime Members
Sign up for a free trial and get instant access to this article as well as GBA's complete library of premium articles and construction details.
Start Free Trial
Already a member? Log in