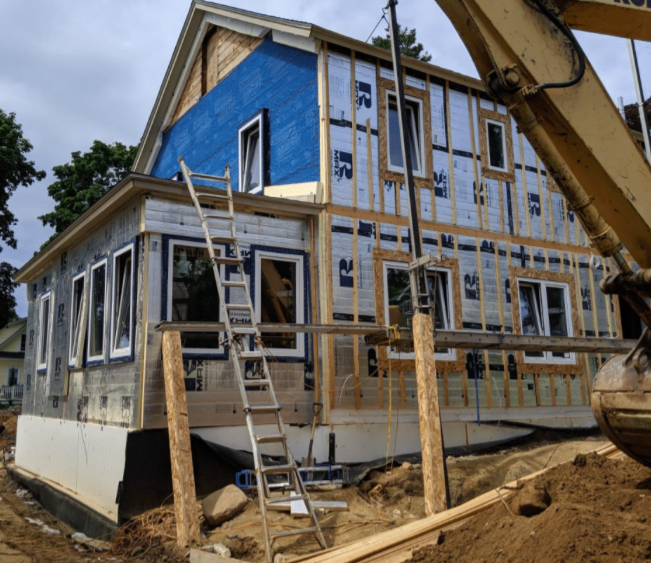 I first came across architect Elizabeth DiSalvo's work when hunting for projects featuring building-science-based solutions to carbon emissions. That's when I learned about the "slabless slab" that she regularly uses in her projects. Recently, I called to ask about additional details she relies on for her work at Trillium Architects, a Connecticut-based firm specializing in LEED, net-zero, and Passive House design. She shared the way she treats a few key locations, noting how her details might be applied depending on whether the project is new construction or a retrofit. She also made clear that her firm is trying to minimize the use of foam insulation—especially spray foams—whenever possible, but that there are some situations where this is either impossible or prohibitively difficult.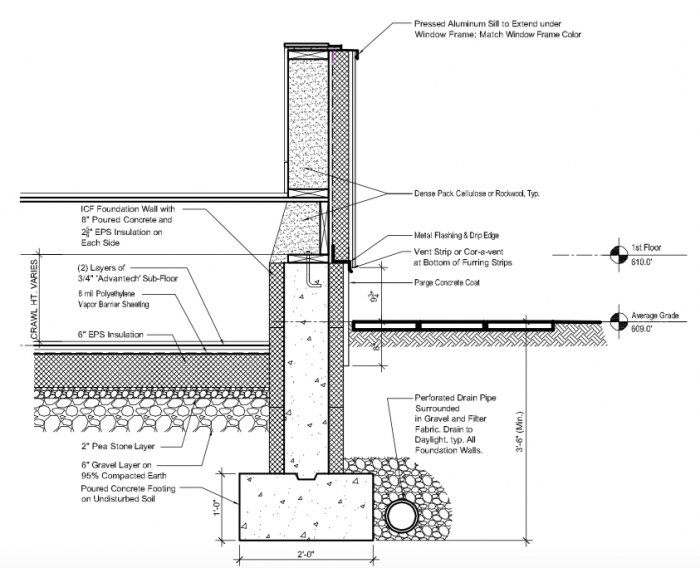 Slabless slab for new construction
Rather than using a slab on grade, DiSalvo often specs the concrete-free assembly favored by Steve Baczek. It uses 6 in. gravel, 6 in. stone dust, a layer of 2-in. to 4-in. Type IX EPS foam board (25 psi), a good vapor retarder such as a 10 or 15 mil Stego Wrap, a second layer of 2-in. to 4-in. Type IX EPS, and two layers of 3/4-in. Advantech floor sheathing with staggered joints. The two layers are screwed together and float on top of the insulation board. 
A useful trick is to sandwich the vapor retarder between the two layers of foam, although it can go either on top of or below the two layers of insulation. DiSalvo has put it in all three locations. She says they all work but the middle is her preference because it is protected from the gravel/stone dust below and from foot traffic above. The vapor retarder runs up and over the top of the foundation wall, connecting to the sill gasket and the water-resistant barrier (WRB) for…
Weekly Newsletter
Get building science and energy efficiency advice, plus special offers, in your inbox.
This article is only available to GBA Prime Members
Sign up for a free trial and get instant access to this article as well as GBA's complete library of premium articles and construction details.
Start Free Trial
Already a member? Log in