Most of the electricity generated in the U.S. comes from power plants that burn coal or natural gas. Although an increasing percentage of our electricity comes from photovoltaic (PV) arrays and wind turbines, there are two problems with these renewable energy sources. First, electricity generated by PV arrays or wind turbines is still somewhat more expensive than electricity generated by fossil fuel plants (although the cost of solar and wind continue to drop). And second, solar power and wind power are intermittent, so some type of energy storage system is necessary if these sources of power are ever to replace fossil fuel plants.
These days, electric utilities are operating in a rapidly changing regulatory and economic environment. As the price of solar power and wind power continue to fall, investments in solar and wind facilities are looking better all the time, while past investments in coal plants and nuclear plants are beginning to look, in retrospect, like big mistakes. Moreover, an increasing number of countries are establishing goals to reduce the use of fossil fuels, and some are even establishing carbon taxes that effectively increase the cost of coal and natural gas — tipping the scales in favor of solar and wind.
As fossil fuels become more heavily taxed, and renewable energy sources get cheaper, eventually the cost lines on the graph are going to cross. At some point, solar and wind power will become the preferred sources for electricity.
In fact, on small islands, the lines have already crossed.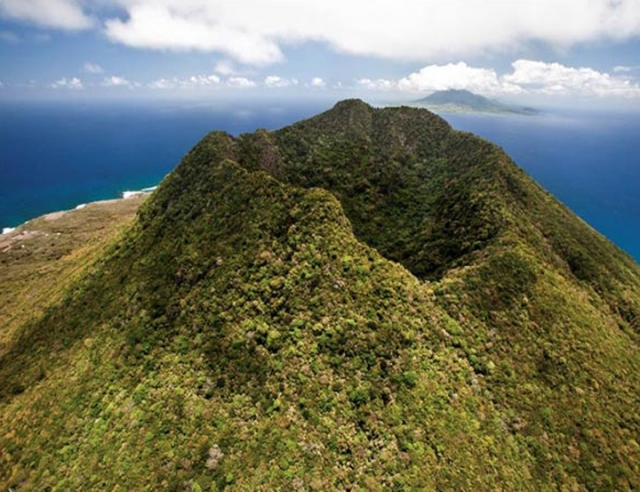 A hike to the top of an extinct volcano
My wife Karyn and I recently spent a weekend on the island of St. Eustatius in the Caribbean, enjoying two of our favorite pastimes: snorkeling and hiking. St. Eustatius is part of the Netherlands.
On our second day on…
Weekly Newsletter
Get building science and energy efficiency advice, plus special offers, in your inbox.
This article is only available to GBA Prime Members
Sign up for a free trial and get instant access to this article as well as GBA's complete library of premium articles and construction details.
Start Free Trial
Already a member? Log in