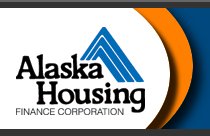 (Updated Jan. 15, 2010) Even though winter is a long, unforgiving, and energy-expensive season for the residents of Alaska, a rebate program designed to encourage energy efficiency improvements in the state initially appeared to have trouble sustaining momentum. But an update from officials running the program shows it is well subscribed.
Reports of lagging interest in the Home Energy Rebate Program, which is managed by the Alaska Housing Finance Corporation, has no income requirement, and applies to improvements on homes occupied by their owners year-round, seemed puzzling because enthusiasm was robust for the first step of the program – a home evaluation to determine which, if any, upgrades would be eligible for a refund. Depending on the level of energy efficiency achieved through the recommended improvements, each participating homeowner could receive rebates totaling as much as $10,000.
As noted in a story posted in December by the Alaska Dispatch, some 17,000 homeowners paid for evaluations, but as of December 16, AHFC initially said, only about 200 followed through by making recommended improvements and requesting a second rating to verify the quality of the completed work. Homeowners have 18 months from their first rating to complete the program, and are reimbursed up to $175 for evaluations.
Updated data from AHFC shows, though, that 3,339 homeowners completed upgrades or built homes to standards that qualify them for rebates. (See the note from AHFC communications officer Sherrie Simmonds in the Comments section below.)
Fresh perspectives on energy efficiency
For many who had gotten evaluations soon after the program launched (interest was highest in the Fairbanks and Anchorage areas) the eligibility period started closing in mid-November.
As the Dispatch points out, an estimated 70,000 to 75,000 homes were eligible for ratings and upgrades, and state lawmakers had set aside a total of about $160 million. About $23 million of that had been spent. Current AHFC information shows, however, that 70% of early program participants followed through by completing upgrades and applying for rebates. Based on that level of participation, all program funds have been committed to cover upgrade costs that may qualify for rebates, although unused funds will roll back into the program as the 18-month deadline passes for each homeowner.
In any case, Alaska Housing Finance Corporation administrators seemed encouraged by interest in the program.
Homeowners who have had energy efficiency evaluations "have the peace of mind of knowing the house is energy efficient," AHFC spokesman Bryan Butcher told the paper. "There's no question the residents of the state will be more educated in energy efficiency than in any other state in the country."
Weekly Newsletter
Get building science and energy efficiency advice, plus special offers, in your inbox.