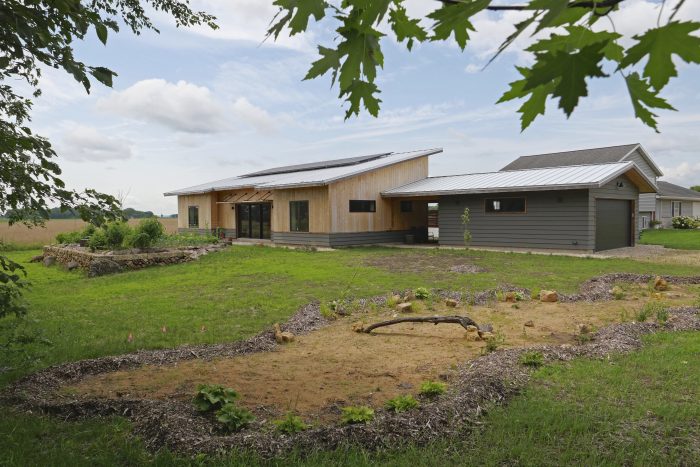 As soon as my contractor's license came in the mail, I broke ground on a superinsulated, all-electric, net-zero house—my personal first, and the first one in my village of Spring Green, Wis. (population 1641; climate zone 6).
I was confident in my plan, but nervous about my ability to vet and supervise the subcontractors I would need to execute it. I had spent the last 35 years behind a drafting board; my job-site experience was limited to quick dashes to meet with clients and check on progress. I had designed hundreds of custom homes, made valuable contacts with people in the renewable-energy and natural-building communities, and had expanded my knowledge of products, materials, and energy-smart construction details by reading articles in Fine Homebuilding, The Journal of Light Construction, and Green Building Advisor, and by attending the annual Midwest Renewable Energy Association Energy Fair. But I needed the right building team on board.
The house would be a demonstration home showing how to build with more sustainable, healthful materials, how to reduce waste, and how to maximize space in a modest footprint. It would be affordable and replicable. The informal open floor plan and modern sensibility, combined with rustic good looks and easy access to outdoor living, would appeal to retirees and young families alike.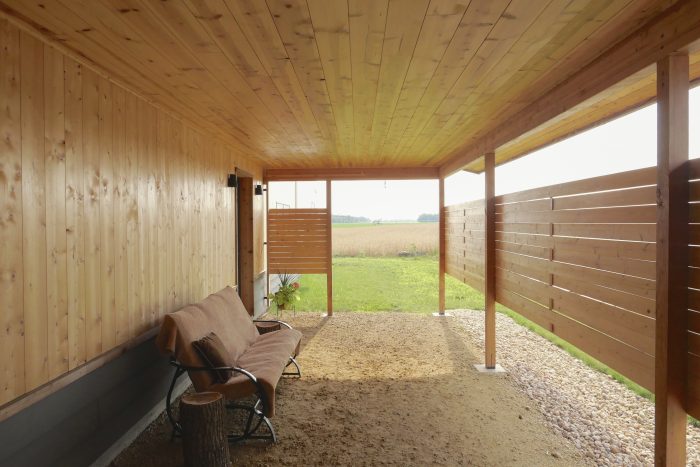 Transitioning to innovative building

Showing the house would help me walk the walk, not just continue to talk the talk, as I tried to steer my business away from conventional construction and outdated design solutions and…
Weekly Newsletter
Get building science and energy efficiency advice, plus special offers, in your inbox.
This article is only available to GBA Prime Members
Sign up for a free trial and get instant access to this article as well as GBA's complete library of premium articles and construction details.
Start Free Trial
Already a member? Log in