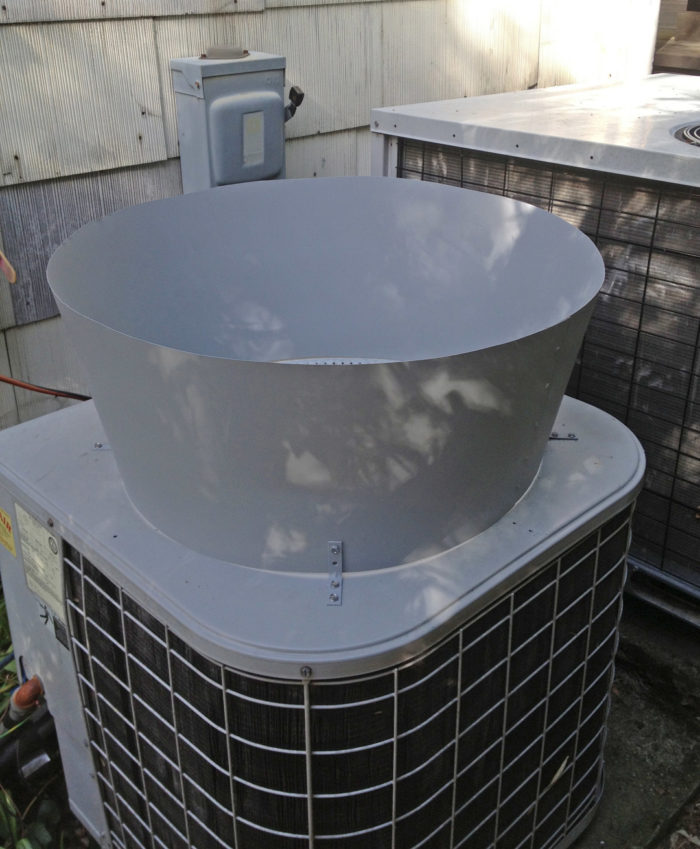 During the last week of June, many major U.S. news outlets sent reporters to Arizona to issue updates on the area's extreme heat wave. Outdoor temperatures hit 119°F in Phoenix. Some airplanes were grounded because the hot air was too thin for small jets to take off. Car steering wheels were so hot that some drivers wore oven mitts. Vinyl records delivered by mail arrived warped. Emergency room physicians reported an increase in burn cases: hands were burned when people touched their cars, and children's feet were burned when they went barefoot outdoors.
The reports from Arizona conjured apocalyptic images of a science-fiction future — one in which rising outdoor temperatures make it difficult for humans to leave the safety of an air-conditioned building.
The question arises: Can typical split-system air conditioners handle these conditions? Or will extended heat waves require air conditioner manufacturers to design new types of equipment?
The compressors will still work
To get answers to my questions, I turned to John Proctor, the president of Proctor Engineering Group in San Rafael, California. Proctor is a professional engineer and a nationally recognized expert in residential air conditioning systems.
The short answer to my question is that the outdoor units (the condensers) of split-system air conditioners should have no problems handling a heat wave in Arizona. If homeowners feel hot during a heat wave, the problem is rarely due to a condenser or compressor that can't handle high outdoor temperatures. Instead, problems typically arise from installation problems (for example, restricted air flow to the outdoor unit or poorly designed duct systems).
"If you have an old compressor that is unhappy — one that is getting ready to go out — what happens is that at high temperatures, the head pressure…
Weekly Newsletter
Get building science and energy efficiency advice, plus special offers, in your inbox.
This article is only available to GBA Prime Members
Sign up for a free trial and get instant access to this article as well as GBA's complete library of premium articles and construction details.
Start Free Trial
Already a member? Log in