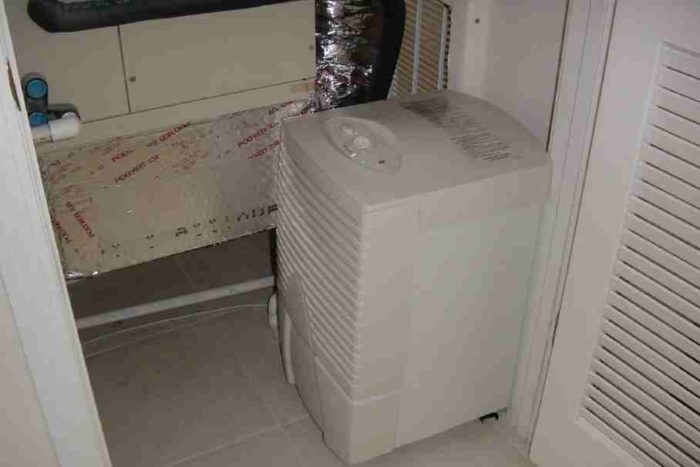 An energy-efficient home in a hot, humid climate should have a tight envelope, thick insulation, energy-efficient appliances, and low-solar-gain windows. If you include these features in a new home, your air conditioner won't run as often as your neighbor's. That's good.
But there is a downside to the fact that your air conditioner runs rarely: during the hours that your house has no active cooling, it also has no active dehumidification. As a result, your indoor relative humidity is going to rise.
This problem is fairly well understood. In hot, humid climates, a run-of-the-mill house has better control of indoor humidity levels than an energy-efficient house. If you live in an energy-efficient house in a humid location like the Southeastern U.S., you may need a dehumidifier.
Why do some homes need supplemental dehumidification?
To figure out whether you need a dehumidifier, it's worth considering the factors that raise indoor relative humidity levels. Some of these factors apply to all climates: indoor humidity levels rise when there are many people or pets living in the house; when residents take many showers; when there are lots of houseplants; when residents cook frequently; and when someone mops the floor.
Other factors — some of which are counterintuitive — apply particularly to houses in hot, humid climates:
A study of homes in Houston
One…
Weekly Newsletter
Get building science and energy efficiency advice, plus special offers, in your inbox.
This article is only available to GBA Prime Members
Sign up for a free trial and get instant access to this article as well as GBA's complete library of premium articles and construction details.
Start Free Trial
Already a member? Log in