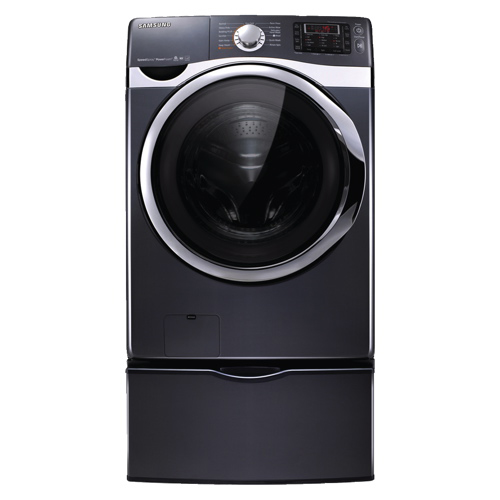 About 82% of U.S. homes have a clothes washer. Each of these appliances is used, on average, to wash about 300 loads of laundry per year. On an annual basis, residential clothes washers use more energy than dishwashers but less than refrigerators.
In recent years, appliance manufacturers have developed washing machines that use less water than older models. The average full-sized front-loading Energy Star clothes washer uses about 15 gallons of water per load — and some models use less than 12 gallons — compared to about 23 gallons per load for a top-loading clothes washer without an Energy Star label.
Top-loader or front-loader?
Although there are a few exceptions, most clothes washers fall into one of two categories: they are either traditional top-loading (vertical-axis) models or newer, European style front-loading (horizontal-axis) models.
Front-loading machines cost more than top-loading machines, but (on average) they perform much better: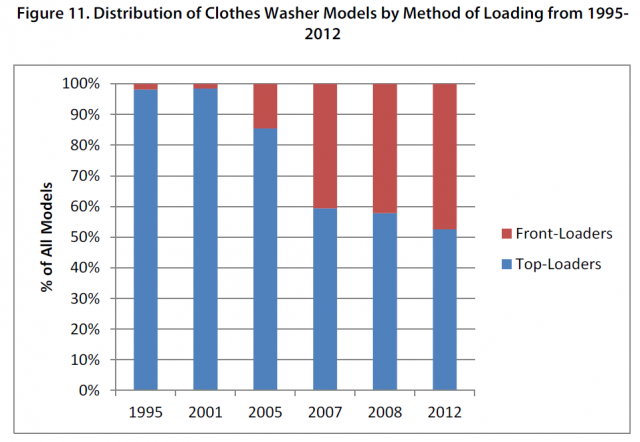 [Credit for bar graph: ACEEE]
Because of these many advantages, front-loading washers have acquired a dramatically increased share of the market for residential clothes washers in recent years.
Do efficient washers get clothes as clean as inefficient washers?
In 2007, after testing new energy-efficient clothes washers, Consumer Reports magazine reported that some washing machines performed poorly — in other words, they didn't get clothes very clean.
Fortunately, the magazine's latest article on clothes washers (August 2012) reported good news: the performance problems…
Weekly Newsletter
Get building science and energy efficiency advice, plus special offers, in your inbox.
This article is only available to GBA Prime Members
Sign up for a free trial and get instant access to this article as well as GBA's complete library of premium articles and construction details.
Start Free Trial
Already a member? Log in