You know him, you love him (or at least his articles): Martin Holladay. He was in the neighborhood, so he stopped by to chat with Phil and me for this episode of the Green Architects' Lounge. This is your chance to get to know the man behind some of your favorite blog posts and Fine Homebuilding articles.
The Highlights:
Background: Hear how he spent his youth abroad and how it has shaped his current views on green building.
Green lifestyle: We have a good discussion about Martin's off-grid lifestyle.
State of green construction: How are we doing as a nation? Are we meeting the challenge before us?
What would he build? Phil and I try to pin Martin down (not an easy thing to do) on how he would build a new house for himself. Of course, we do this by posing a silly hypothetical question. Part two of the question: would he use an architect?
What's on the horizon for green building? We have a nice discussion on what the future may hold for the green movement.
---
Subscribe to Green Architects' Lounge on iTunes— you'll never miss a show, and it's free!
---
RELATED MULTIMEDIA
---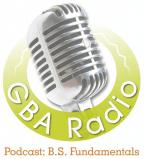 PODCAST: An Interview With Martin Holladay, Part 2PODCAST: Net-Zero-Energy Homes, Part 3PODCAST: Net-Zero-Energy Homes, Part 2: How to Get to Net Zero PODCAST: Net-Zero-Energy Homes, Part 1: Concepts and Basics
---
Don't forget to tune in later for Part 2, in which we chat about "Sprout Follies," the common misconceptions held by those new to green construction. We also make it out to a bar, where we share a beverage and Phil shares his song of the episode.
Thanks for tuning in, everyone. Cheers.
OFFICIAL TRANSCRIPT
Chris Briley: Hey, everybody, welcome to the Green Architects' Lounge podcast. I'm your host, Chris Briley.
Phil Kaplan: And I'm your host, Phil Kaplan.
Chris: We're Mainers…
Phil: Speaking of cold climates, we're pleased to have someone here who's from a colder climate than us — Martin Holladay.
Chris: Hey, Martin.
Martin Holladay: Hi. I just drove over from Vermont to see the Atlantic Ocean.
Chris: How was your drive?
Martin: Well, I came through Crawford Notch, which is always a pleasure, and then through North Conway and Conway, which were less encouraging.
Chris: Martin is the senior editor at Green Building Advisor and a contributing editor for Fine Homebuilding.
Phil: Everyone's favorite blog is Musings of an Energy Nerd. If you go on to GBA, you'll see it's always the one with the most comments and contentious conversation and exciting stuff. Chris and I are excited to have the opportunity to grill him.
Chris: Everyone knows you, but they don't know you. They know what you write. Now we're going to beak through the fourth wall… I don't know… the fourth estate…
Martin: I'm a journalist finding myself on the other side of the microphone.
Chris: We come at this from totally different angles. Phil and I both went to architecture school before entering the real world, so we got our academic experience first. And you probably came to it from the exact opposite — am I right?
Martin: I was a builder and a remodeler. A hippie builder. I had an old pickup truck. I used to have even more humble vehicles before I could afford a pickup truck.
Chris: Did you ever have a VW minibus?
Martin: No, although my parents did.
Phil: Not a horse and a carriage.
Martin: No, but I started back in the days before nail guns, back in the 1970s. I was always off-grid, so even when I bought nice power tools, I couldn't use them at home.
Chris: Where did you grow up?
Martin: I grew up in Beirut, Lebanon, where my father taught theology in a Protestant seminary. An American family, but we grew up overseas.
Chris: Fantastic. So, you got around.
Martin: I had the fortune to be able to travel internationally as well as to work and volunteer overseas.
Phil: Give us a little rundown. Where have you been?
Martin: My family, because we were in Beirut, we did a lot of camping and hiking all over the eastern Mediterranean. My parents liked to travel and camp in remote places. One summer we took a ferry from Italy to Sicily and from Sicily to Tunisia, and we drove across North Africa, through Libya to Egypt, and took the ferry back home to Beirut. We camped in Iraq, we went from Baghdad to Mosul one spring. We always drove through Syria and Turkey, and we went to the Black Sea and the Aegean. It was just a great time, in the 1960s, for independent travel, because there were no political problems that prevented us from crossing borders in those days. It was a wonderful childhood. As an adult, I took a long trip with my brother to Asia. We saved our money and did the hippie backpacking overland-to-India thing. I ended up working as an English teacher in Korea when I ran out of money and needed to earn some to get home. I sold blood in Taiwan, and I worked as a movie extra in India — I got hired in Bombay — and in Hong Kong I worked as an extra, too …
Phil: Bollywood! You didn't dance in any of those movies, did you?
Chris: So, listeners — our Indian listeners: If you have any kind of footage of the young Martin Holladay — what was the name of the movie?
Martin: The big movie was Kranti. Kranti was a big-budget Indian movie. I finally got the video years later and watched it. I ended up on the cutting room floor. They filmed me in a British army officer's uniform, a heavy wool uniform in the sweaty Indian sun, and I had to run across the field. I actually died on the battlefield — but I never made the final cut.
Chris: I was really looking forward to seeing that. Did you have the same mustache back then?
Martin: I did.
Chris: So what brought you back to the States?
Martin: Well, ever since I dropped out of college in 1974, I've lived in the same piece of woods in the Northeast Kingdom of Vermont, in the middle of nowhere. I've had a stable address, in spite my travels. I went to college, and like a lot of back-to-the-land hippies in the mid-70s, we all decided that an academic degree was not as important as the real world, and we wanted to do things with our hands. I read the Whole Earth Catalog from cover to cover, and I was inspired by Stewart Brand's view of a transformed world, and went out to the woods to do it.
Chris: And look at you now. It paid off!
Martin: Eventually, a phone line came up the hill, and then they invented the Internet, and I was able to work from home and connect myself more with the outside world. I was no longer so isolated with 4-foot snowdrifts in the middle of nowhere.
Phil: So, how has your global perspective affected what you're covering now?
Martin: I suppose I'm aware of how those of us in North America are an unusual slice of the socioeconomic spectrum on the planet. Everyone talks about how 20 percent of the world's population consumes 80 percent of the world's resources, and that's certainly true — and that's us. We are the ones who are consuming everything. Our energy usage and our material usage are way off the charts in terms of our fair share of the planet's resources.
Chris: So, you probably feel that way more than my wife. I'm picking on her because she never listens to this podcast.
Phil: You know, Sheila has her cell-phone number.
Martin: It's one thing to realize it academically, but if you travel a lot in the rural areas in Asia, then you realize that many places — places I visited — are off the grid; they've never seen electricity and never will. Most of the world is off the grid. Most of Africa and much of Asia did not have telephones until recently, until cell phones made that leap. People do not have running water; they bring their water in a bucket from somewhere far away. So, when people talk about "green" in America, it's really hard to say that any of our choices are sustainable — because they're not. To really have a revolution in which we equitably distribute the world's resources would change our lifestyle fundamentally.
Chris: So, basically, we have to change our ways faster than they change theirs to be more like us… Wait, help me out with this, Phil.
Martin: I am not a wand-waver or a solution-finder. If you were to ask me my predictions, my prediction is that the climate will warm very quickly for my children's lifetimes. The next generation will face a dramatic change in climate and there's almost nothing we can do to stop it. If we had true political leadership we could stop it or come very close to an adequate response, but none of the leaders are doing it, and therefore it's a pretty grim future.
But I don't think that we're to blame, in the sense that…. Look, I'm still driving an 8-cylinder truck. I try to drive as little as possible, and my next vehicle is not going to be an 8-cylinder truck. But I don't say I have a green lifestyle, because I don't. I don't pretend I know what the answer is, because I don't, and I know I'm part of the problem. It's very complicated for those of us in the high-consuming West — and I'm one of them.
Chris: I've seen that bumper sticker, "What would Jesus drive?" — you usually see it on a Prius. But he was a carpenter, so he'd be in a truck.
Phil: Martin, you say you don't have a green lifestyle, but you live off the grid. You consume very little resources. If we all had the same not-so-green lifestyle as you, our planet would be in better shape.
Martin: I don't think so. I've often said that people living off the grid don't have the most efficient use of energy. I depend on a gas-powered generator in the cloudy months of winter. I burn quite a bit of firewood — certainly a lot of BTUs. It's good that it's firewood as opposed to oil, but it's not like I have a low-energy lifestyle. I consume a lot of energy. I think the lowest energy consumption is by people who live without a car in a downtown somewhere where they can walk to do their errands or bicycle. They live in a multifamily apartment building with shared walls. Living in a remote area, my transportation budget is high. I still fly in an airplane every now and then. So these are big problems, and I haven't come up with good ways to crank down my carbon budget to where it should be.
Chris: Here we are on the path to sustainability, whether we want to be or not. Because Mother Nature's going to smack us to make us be more green. Where do you think we are?
Phil: Are we seeing exponential change now? For some of us in the industry, it seems like "Boy! Things are finally getting going!" Is that a delusion? Are we really losing steam?
Martin: I think we're really talking about global climate change. That's the fundamental challenge of our age, and the fundamental thing that green construction should be trying to respond to. Some of the best writers on the issue are Bill McKibben and Elizabeth Kolbert of the New Yorker. We are nowhere near coming up with a response that is proportional to the challenge we face. We're falling flat on our face; we're not doing it. The greenest house that I've ever built and that you've ever designed is nowhere near an adequate response to what we're facing — and that's just a fact. If you look at our country as a whole — what is our transportation budget? What are our transportation solutions? What is the average residential new building going up consuming? What are our building codes? How about our commercial buildings and schools? They're woefully badly designed and badly built.
Chris: And it would take time to reverse that or change.
Martin: And 50 percent of our electricity still comes from coal.
Chris: Doom and gloom. The good news, though, is that guys like you and maybe me and Phil — we're in the nose-diving plane, but we're at least yanking up on the stick at least, we're trying to level it off or survive the crash.
Phil: I'm going to change gears a little bit. Martin, we have some bad news for you. Since you've driven down to visit us in Maine, your house has been destroyed in Vermont. I'm really sorry to tell you this. (Gasp.) We had nothing to do with it, as far as you know, but the good news is we've gotten a large insurance check for you — $500,000. It's a lot. I don't know if it's too much; you tell us. So, putting you on the spot, what are you going to do with $500,000? What is Martin Holladay's next house going to look like?
Chris: We're giving you carte blanche. Knowing what you know now — now you are a wiser Martin Holladay than you were way back — what do you say?
Martin: Well, I guess I would follow the advice I usually give. You want to build as small as possible. You want to have a really good envelope and a really low energy budget for your house. Then I'd take the $300,000 I didn't spend and use that to retire early or work a little less.
Phil: We were guessing how much you extra there would be — how much you wouldn't spend. Between $200,000 and $300,000 that you wouldn't use.
Chris: We decided, "Let's give him $500,000" — make him say that he would give it back or give some to charity or or retire.
Phil: He wanted to retire. He didn't give it to charity.
Martin: Oh, it was a trick question!
Phil: So, you'd only spend only $200,000? I'm not going to let you get off that easy.
Chris: Yeah, but you're Mr. Technical. You have a comment for just about everything. Anything someone posts on that blog, you've got backup and you know what you want to do. You've got to have something percolating. Do you have something preconceived — "Here's my approach?" Here's Part 2 of the question: Would you hire an architect? For most people, a new house is a shopping exercise. For 3 percent of the public, they say they want to build or design their own house because they're sick of living in a big vinyl box or someone else's old house; and then a certain percentage of those actually hire an architect.
Martin: I think you probably know that most American homes are not designed by architects. Architects are involved in a very small minority of residential projects. If I were building a house, I probably would not use an architect — but I've thought about houses a lot. I think the average American with a $500,000 check on the kitchen table would probably hire an architect, because they've got $500,000.
Chris: And they probably don't know as much as you.
Martin: But, you know, every house has to be designed. What you want is a good designer — whether that designer is a builder who knows what he's doing or a design/build firm or an architect. You could get a good one or a bad one. The trouble is — well, we could talk about architecture schools and I could interview you. Both of you presumably graduated from architecture school…
Phil: Presumably.
Martin: Did you guys get a good building science education in your architecture school?
Chris: No. I think relative to other architecture schools it was good. But, well, we're of the generation — I graduated in 1994. Phil, when did you graduate?
Phil: I graduated in 1991.
Chris: My class was the first class in that school that was really starting to get into — well, it felt that way — the green side of things. But it was more like how stuff goes together.
Phil: Means and methods. We talked some about chemical systems and building systems, but not that much really.
Chris: We had a couple of special classes where a guest came in…
Martin: The danger is that somebody could go and hand a big chunk of that $500,000 check to an architect, and end up choosing an architect who doesn't necessarily know how to design a wall or how — correct me if I'm wrong.
Chris: That's true.
Martin: And the same is true of builders. You could get a builder who builds a brand-new house and doesn't know how to build a wall.
Chris: He may have a whole subdivision.
Martin: The certificate on the wall doesn't really tell you much. What you want to do is interview the professionals you'll be working with and hope they have some answers to your questions, if you're an educated homeowner.
Chris: But a guy like you — back to the original question — when we were thinking of asking you that question, we were thinking you would say, "I'd use an X heating system. I'd probably look at a Larsen truss or double-stud wall or SIPs," or something like that.
Phil: Are there specifics? There have got to be.
Martin: Whatever specifics that I come up with are only specific to my climate.
Chris: Exactly.
Martin: There is a kind of consensus among people building superinsulated, well-built houses in northern New England. We're tending to see, if they really care about this stuff, that they're getting R-20 basement walls, R-40 above-grade walls, R-60 roofs, and triple-glazed windows. And many of them are getting an air-source heat pump from Asia, one of the new minisplits, for heating. That's not the only way to build a house, but more and more people are going in that direction.
Phil: But that's your house.
Martin: No. My house is a hippie house put together with sawmill lumber and logs I cut down on my land and fieldstone that I gathered in a wheelbarrow.
Chris: Would you do that again?
Martin: No, I wouldn't. If I had that check and I hadn't been shamed into admitting that I had forgotten about my charity obligations and my spiritual life — I'd have to rethink the answer — after I tithed, and then double-tithed — if I were hiring out the work, and I could afford something different — I'd like to see a better envelope than I have on my 1980 hippie house.
Chris: We're wrapping up this part, Part 1. In Part 2, we're going to talk about what Phil and I call "sprout follies" — the follies of those who are newly green, those who are new to this, those who are just getting into all this stuff. Sprouts. It's an optimistic phrase, it's condescending but it's optimistic. Soon they will be green, just like the rest of us. Phil, do you have any last questions?
Phil: What's the next big thing in green — the world of green construction? What do you see coming around the corner? Is it the Living Building Challenge? Or toxicity? Or is Passivhaus really going to take off in this country? Or, what else is there? Passive survivability? What are the next big words?
Martin: It's hard to predict. The basic superinsulated approach was nailed down in the mid-1980s, but it still hasn't been integrated into normal residential construction practice in America. So, I keep telling people, when we've learned all of the lessons of 1985 and implemented them, then we can look for something new.
I think what we really need to do is educate builders and designers about basic air-sealing techniques — getting the basics down, which we're still not doing. I don't see any whiz-bang technological inventions ahead, and I'm very bad at predicting trends. I think the only thing that will change people's attitudes is a doubling or tripling of energy costs, which is quite possible — although I've said that for years and have been wrong most of the time. But if and when energy prices take another huge leap, that will change residential construction in America very quickly. But, that's about all I've got for predictions.
Chris: Final question — how much better is Maine than Vermont?
Martin: Well, you've got the ocean. But you've also got more traffic and more tourists. So, is it worth it to look out over the ocean and have to wait for the traffic at the traffic light?
Chris: Damn right it is.
Phil: That's going to wrap it up for Part 1. Stay tuned for Part 2 with Martin.
Weekly Newsletter
Get building science and energy efficiency advice, plus special offers, in your inbox.