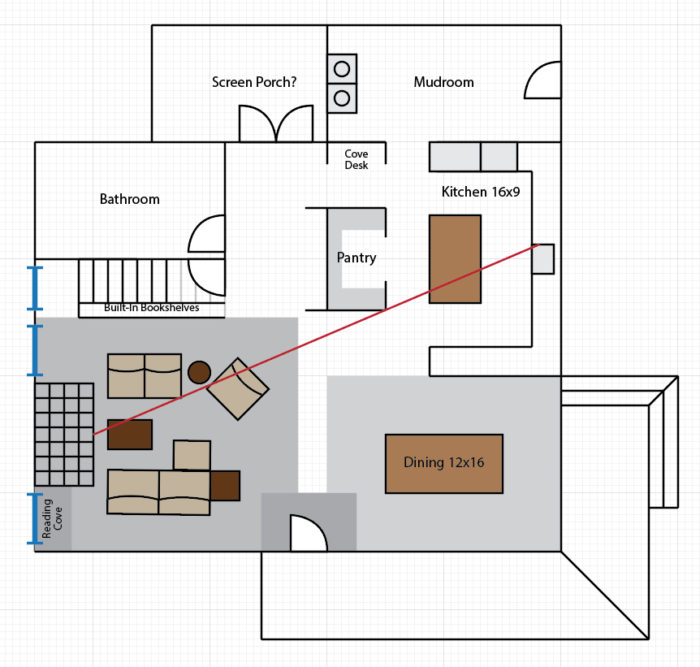 Too big, too complicated, too expensive — all problems in Mike Sterner's current home, and exactly what he'd like to correct in the new house he's planning in northern Wisconsin.
Writing in a Q&A post, Sterner lays out his basic plan for a "pretty good house that finds that happy place between great energy efficiency and economy."
The site is vacant farmland with a south-facing slope. Sterner's woodlot has lots of pine and oak he intends to mill for use in his new house.
"I would prefer to stay away from anything too 'techy' and have a fairly simple approach to the build," Sterner says. "It is also my preference that we use materials that are earth and human friendly, with a proven track record. We're looking at a simple saltbox farmhouse with a single gable, a big covered porch on the east and south, and a shed roof on the back as a rear entry."
The second floor will have a shed dormer, although Sterner is open to the suggestion of building a full second story it it would be a "vastly better approach" for ventilation and insulation.
His current stumbling block is choosing a construction method for the building envelope.
"I go back and forth between 2×6 framing with a 4-inch rigid foam wrap and a double-stud wall with blown cellulose in both cases," Sterner says. "I don't really want to use rigid foam because it is kind of nasty and a hassle to install siding over, but at the same time I am concerned about the double-stud wall cold sheathing and moisture problems. The double-stud wall seems to have questions to me, based on the articles I am reading here."
He also wonders whether…
Weekly Newsletter
Get building science and energy efficiency advice, plus special offers, in your inbox.
This article is only available to GBA Prime Members
Sign up for a free trial and get instant access to this article as well as GBA's complete library of premium articles and construction details.
Start Free Trial
Already a member? Log in