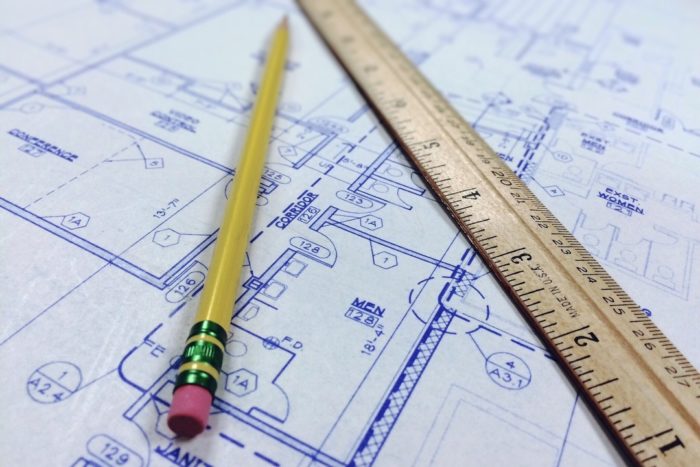 Architects have a big responsibility for the role that the built environment plays in climate change. Globally, buildings consume 35% of all energy and 60% of all generated electricity — much of which is produced by fossil fuels. As the largest end-use energy sector, buildings account for more than one-third of all U.S. greenhouse gas emissions. Therefore, all buildings, from our homes, offices, schools, or shopping centers — and the architects who design them — can either exacerbate our climate problem, or be a foundational part of the solution.
While many leading architects have gained a competitive advantage in the market by practicing environmentally responsible design, the profession as a whole has not traditionally been seen as a leader in addressing climate change. The American Institute of Architects (AIA) wants to change that.
On April 17, in Washington DC, the AIA, the country's largest professional association and accrediting body of architects, released a commentary on Public Policy IIC detailing the architect's critical role in climate change mitigation. Specifically, this commentary reaffirms and clarifies an existing AIA position on climate change, and shows how the Institute is doubling down on its commitment to address carbon emissions in the built environment — even going as far as stating, "we have a responsibility to the general public to reduce our industry's emissions."
The nexus of architecture and the environment
Our world is full of buildings that were designed in isolation from the environment, consuming much more energy than necessary to deliver the services owners and occupants need (such as comfort or shelter). Inefficient building design has become the norm rather than the exception. Considering that the typical lifespan of a commercial building is around 30 years, inefficient design has long-lasting financial, environmental, and health impacts: buildings that are too expensive to operate and/or maintain, don't attract new tenants, or don't deliver as much comfort as they should to occupants.
On the other hand, the thoughtful engagement and good design that leads to better building performance also yields better buildings — ones that are more productive, provide value to tenant and building owners beyond energy cost savings, and bring societal benefit through a lowered cost of transitioning to a clean energy future. While we are experiencing a growing market awareness and a desire to move toward more efficient or even net-zero carbon buildings, developments, and communities, it's not at the rate or scale needed to mitigate the devastating effects of climate change.
In 2015, the AIA initiated the creation of an Energy Leadership Group (ELG) to address this concern. The ELG engages the membership and coordinates and aligns the many energy-related activities of the AIA. As the founding chairperson of the ELG, I am glad to have worked with an outstanding group of dedicated ELG members to bring this timely commentary to the public.
Architects must lead in building the solutions to climate change. By making good energy and environmental design part of standard practice, we send a positive signal that market forces are stronger than ever in recognizing and capturing the opportunities around climate-responsible practices. Even as the political landscape creates uncertainty, we can utilize the power of good design to cement our conviction and actively lead on this issue. We at Rocky Mountain Institute commend the AIA for issuing this commentary and aligning their constituents around a common and powerful commitment that also benefits the bottom line for architects, developers, and owners alike.
Regardless of your views on climate change, it's clear the market for high performance buildings will continue to grow. A recent study from Navigant Research showed the building efficiency industry has experienced 14% growth year-over-year globally, and 8% in the U.S. alone, now accounting for $68.8 billion in revenue. It is expected this trajectory will continue. The U.S. Green Buildings Council projects that "green construction" will contribute 1.1 million jobs by 2018.
Top three opportunities to win in today's market
In this light, here are three opportunities that architects and designers can capture to capitalize on this commitment and the growing building efficiency market most effectively.
Beyond the very powerful recommendations in the commentary (engage in education, engage in energy modeling, and engage in policy-making), we see additional in-market engagement opportunities that can build a bigger, more compelling market future for architects.
(1) Bolster your business case: Set yourself ahead of the pack, be on top of incentives and financing options, and understand the technology and how to integrate it into your designs cost-effectively. You want to create high performance or even net-zero carbon buildings with a better return on investment (ROI) than the next firm.
(2) Build your reputation and augment your sphere of influence: Lead by example — design beautiful buildings with enviable energy and financial performance. This can also serve as a call to action to other industry stakeholders who you work with on a daily basis such as contractors and engineers, and especially clients. Educate your clients to ask for high-performance design. Are you properly selling or articulating the value of high-performance design? Are you well versed in the values beyond energy cost savings, such as increased market values, reduced financial risk, increased resilience, and better indoor environmental quality? Then, are you influencing the selection of the right subcontractors to deliver on this commitment? Consider where you can share key learnings and information with others to advance your reputation and the market as a whole. A rising tide lifts all boats and you can strengthen the industry and your reputation by helping others.
(3) Push the market toward delivering technologies that better serve your design needs: Do you have the tools you need to design smarter buildings? Endorse the products and techniques you like, and help develop new ones that get you working more efficiently. Sometimes the simple issues you struggle with are commonplace, and industry can be engaged to help them become a reality.
The time is now
This is the time and place for architects to lead on climate change. We must do more. Architects designing high-performance buildings can provide the foundation for a transition to a resilient, clean energy future. If you are an architect, get involved. Get educated, talk to others, and make high-performance design a core part of your business. If you are a potential client, demand better design! When you do, your design team will step up to the challenge. You (and our planet) deserve it — it's the opportunity of our lifetime.
Victor Olgyay is a principal architect directing RMI's buildings practice. © 2017 Rocky Mountain Institute. Published with permission. Originally posted on RMI Outlet.
Weekly Newsletter
Get building science and energy efficiency advice, plus special offers, in your inbox.