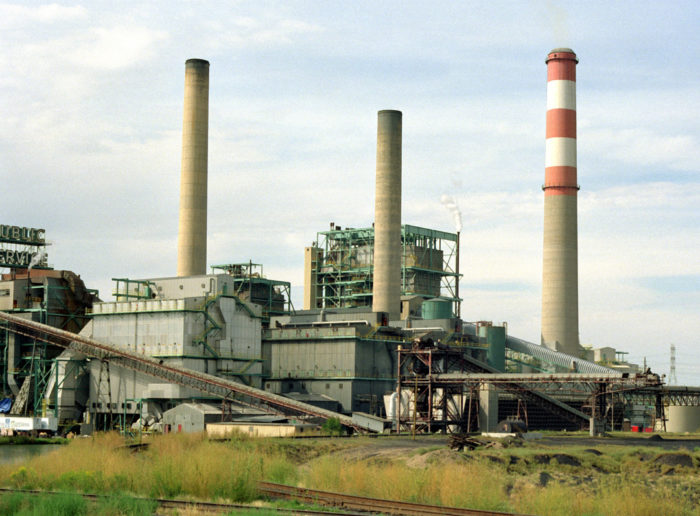 New carbon pollution limits for existing power plants announced by the Environmental Protection Agency have lobbyists warning of economic disaster, but a five-year-old alliance of nine Eastern states has already shown it could provide a major environmental and economic boost.
That's the gist of a post by Dale Bryk at Switchboard, a website for the Natural Resources Defense Council (NRDC). She compares public reaction to the new EPA rules with that of the Regional Greenhouse Gas Initiative (RGGI).
Bryk, deputy director of programs at the NRDC, said the EPA's June announcement was followed by howls of protest from critics, including a full-page ad in USA Today suggesting that new regulations could close a quarter of the nation's power plants.
But, she writes, the RGGI experience suggests they're wrong.
"NRDC's own analysis shows power plant standards done right can deliver huge economic benefits, as states shift more of their energy dollars to clean resources like energy efficiency, wind and solar power, putting hundreds of thousands of building contractors, plumbers and electricians to work helping our homes and businesses reduce their energy bills with better lighting, high efficiency heating and cooling systems, advanced windows and insulation," Bryk wrote.
Market-based regulatory structure
The regional initiative brought together Republican and Democratic governors from nine states: Maryland, New York, Maine, Vermont, Rhode Island, Delaware, New Hampshire, Connecticut and Massachusetts.
RGGI set limits on carbon emissions in the region and required power plants with a capacity of at least 25 megawatts to buy pollution permits for the amount of carbon they vented into the atmosphere. Proceeds from the sale of permits are used by individual states to fund energy efficiency and renewable energy programs.
At the time, Bryk writes, "polluter lobbyists came up from Washington and told us it would be the end of western civilization as we know it. They literally said that."
But the effect has been just the opposite: carbon pollution in the region has declined by nearly 30%, and the area also has seen electricity rates drop by an average of 8%, economic development benefits of $2.4 billion, and cleaner air. "And the entire RGGI region as a whole is well on its way to meeting the new federal standards," she says.
California, she adds, has a similar program and is seeing similar benefits.
Since 2009, she says, carbon emissions in RGGI states have dropped 2.7 times faster than in the rest of the country, while RGGI economies have increased 2.5 times faster.
"Interestingly, the companies that actually own the power plants in question are rolling up their sleeves to figure out how to reduce pollution in the smartest and most efficient way possible," Bryk says. "Even major electric utility companies like American Electric Power and Southern Company — not traditionally at the forefront of clean energy investment — say they want to shape the new standards, not prevent EPA from moving forward."
Government sees many benefits, too
The EPA said the clean power plan will cut carbon pollution from power plants by 30% from 2005 levels by 2030, and reduce soot and smog-producing pollution by more than 25%. That's the equivalent of taking two thirds of all the cars and trucks in the country off the road.
Among the positive effects of the plan, the EPA says, is the avoidance of as many as 6,600 premature deaths and up to 150,000 asthma attacks in children, as well as billions in economic benefits. Electric rates should go down by 8% in 2030.
According to The New York Times, the EPA pegged the direct cost of the program at between $7.3 billion and $8.8 billion, but said it would lead to benefits of as much as $93 billion.
Critics said the new rules would lead to higher costs for electricity. Senate Republican Leader Mitch McConnell of Kentucky said it was a "dagger in the heart of the American middle class," according to Fox News, and the Republican Party Chairman Reince Priebus cited U.S. Chamber of Commerce estimates that the regulations would kill 224,000 jobs.
States have until 2016 to work out the specifics of how they will meet the targets. Opponents in Congress say they'll try to block it.
Weekly Newsletter
Get building science and energy efficiency advice, plus special offers, in your inbox.