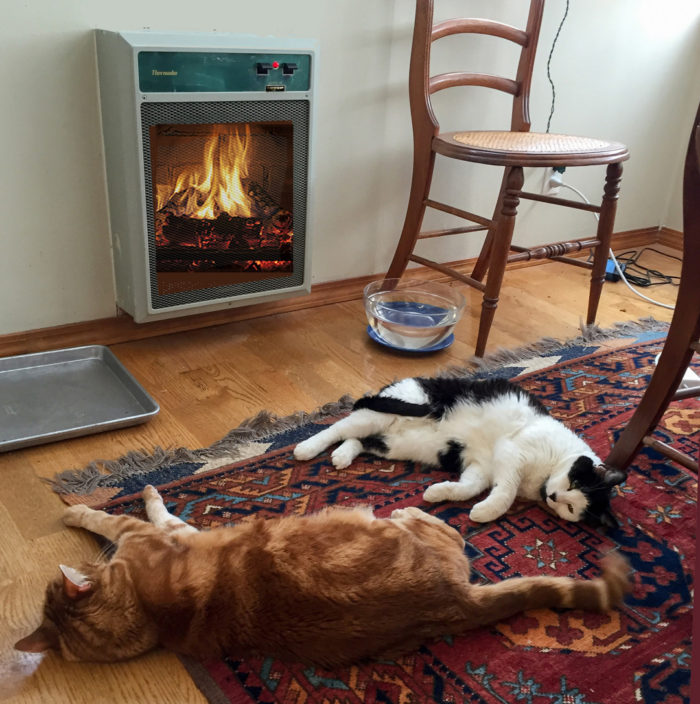 Low temperatures where David Gadbois lives aren't Siberian, but he's still interested in supplementing his ductless minisplit heating system with electric resistance heaters, something to provide a boost on just the coldest days of the year.
"I was thinking about slightly undersizing my ductless minisplit system and using a handful of electric resistant heaters to supplement on, say, the 5% coldest days," Gadbois writes in a Q&A post at GBA. "These heaters could also help smooth out temperature gradients throughout the house, and finally can also serve as backup heat if the minisplit fails altogether."
Although he isn't specific about where he's writing from, Gadbois notes the coldest days of the year are going to bottom out at about 5°F.
What he has in mind are some "low-temp, low wattage" ceiling panel heaters that run on 120-volt power.
Does that plan make sense? That's the topic for this Q&A Spotlight.
Consider other electric options
Gadbois likes a couple of things about ceiling-mounted panels: they don't make any noise, they don't protrude into the living space, and they don't require fans to distribute heat. Still, several GBA readers offer some alternatives.
Michael Maines, for example, writes that he had wanted to accomplish much the same thing at his own house and ended up with a wall-mounted Envi heater. Although these units project slightly from the wall, they do not incorporate a fan and have what Maines says is a "sleek and low profile."
"They distribute heat via passive convection, so you get better air circulation that you would from a true radiant heater," he writes. "In many ways they work like electric baseboard heaters, but look better. They also cost more, but are still very affordable." [According to the…
Weekly Newsletter
Get building science and energy efficiency advice, plus special offers, in your inbox.
This article is only available to GBA Prime Members
Sign up for a free trial and get instant access to this article as well as GBA's complete library of premium articles and construction details.
Start Free Trial
Already a member? Log in