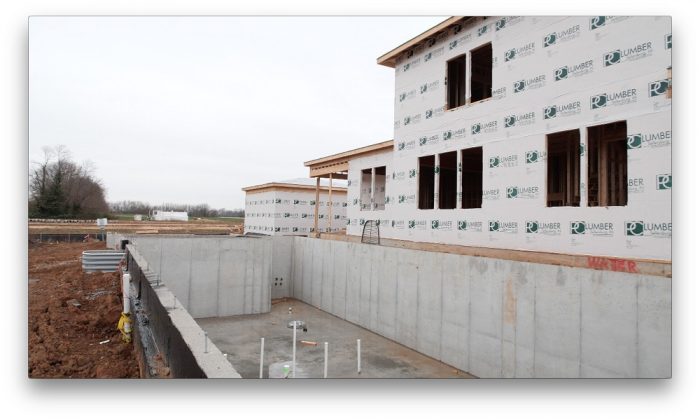 Growing up in New England, I thought that all houses had basements. Whether it had a dirt floor and stone walls or was a nicely finished space, in my mind basements were synonymous with foundations. And, I assumed that even the nicest of basements were ultimately doomed to flood.
In my memory, there was always a small pool of water in our unfinished basement, and it seems like one at a time, each of my friends' finished-basement rec rooms, where we played ping-pong and watched movies, eventually suffered water damage and became wastelands that were never rebuilt. I also remember basements being cool, temperature-wise—a reprieve from summer heat, but a bit uncomfortable in the winter.
Basements are useful, but I'm not sold on them as the best foundation type, even in areas like the Northeast, where they are still common. And I tend to recommend that people proceed with caution when considering finishing an existing basement. That a basement be a dry space before it is finished is nonnegotiable. If you are not sure—as sure as you can be—that your basement will stay dry, don't finish it. Humidity and moisture issues can be prevented with the right materials and mechanicals, but water will ruin your finished basement—slowly or quickly, but surely. To avoid problems with basements, we must build them right from the beginning.
It starts with the footing
It is common for basement walls to be built on top of a footing that is formed and poured. The footing sits below the frost line around the basement's perimeter. We can't talk about building a dry basement without talking about the footings because the cold joint between the footing and the basement walls is vulnerable to leaking water if water management details are not…
Weekly Newsletter
Get building science and energy efficiency advice, plus special offers, in your inbox.
This article is only available to GBA Prime Members
Sign up for a free trial and get instant access to this article as well as GBA's complete library of premium articles and construction details.
Start Free Trial
Already a member? Log in