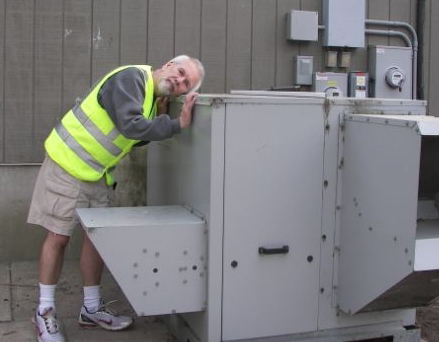 Years ago, when I worked as a home inspector, I was hired to perform a capital needs assessment at a Buddhist retreat center in rural Vermont. In an obscure mechanical closet I discovered a heat-recovery ventilator that the facilities manager didn't even know existed.
The HRV had been installed at least a dozen years before. The filter, which had never been changed since the day it was installed, was totally clogged. The HRV was no longer working — perhaps the motor had burned out years ago. I advised the owners to call an HVAC contractor to have the unit serviced.
Who's going to notice when it conks out?
When a furnace or water heater stops working in January, it only takes a few hours for the homeowners to notice that something is wrong. However, when an HRV stops working, the owners rarely notice.
The HRV failure at the Buddhist center raises several questions:
Are there ways that HRV installers can ensure that ventilation equipment is properly maintained?
If an HRV can stop working without the owner noticing, is mechanical ventilation even necessary?
I don't have any ready answers to these questions, but I welcome comments from readers.
An ERV emergency in Wisconsin
Memories of the clogged filters at the Buddhist center came flooding back to me recently when energy consultant Joe Nagan sent me an amusing series of photos by e-mail.
Here's the story: Joe was walking by his local nature center in Wisconsin — a "green" building equipped with a rooftop PV array — and noticed that the building had a large, commercial-sized energy-recovery ventilator (ERV) mounted on an outdoor slab. Although he could hear the Venmar unit's three motors humming along, he was surprised to notice that there wasn't any air flow at the intake or…
Weekly Newsletter
Get building science and energy efficiency advice, plus special offers, in your inbox.
This article is only available to GBA Prime Members
Sign up for a free trial and get instant access to this article as well as GBA's complete library of premium articles and construction details.
Start Free Trial
Already a member? Log in