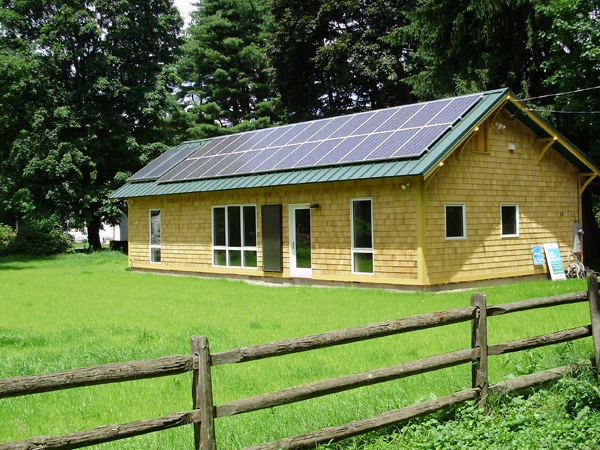 Let's say that your goal is to build a simple net-zero-energy home for your family. You insist that the home be energy-efficient, and you plan to include a photovoltaic (PV) array that is large enough to balance your annual energy needs.
Your main stumbling block is that your budget is very tight. Is your goal attainable?
Perhaps. Many builders have managed to complete a net-zero home that costs only a little bit more than a conventional house. If you want to take a similar approach, consider the following principles.
1. For a zero-energy house, net metering must be available
Aiming for the zero-energy target only makes sense if your local utility offers a net metering contract. If your utility won't provide you with a one-for-one credit for the kilowatt-hours that your PV system delivers to the grid, it's going to be very hard to hit net zero.
So clearly, step one is to buy a building lot in a community where net metering is offered by the local utility. (Even if you take this step, there is no assurance that the local utility will honor the provisions of the net metering contract for the life of the house. But it's still better to start out with a net metering contract than it is to build in a region of the country where utilities are hostile to residential PV.)
2. Use an energy modeling program to optimize your home's specifications
As you refine your design, you'll need to consider a variety of tradeoffs. For example, which approach will save more energy on an annual basis: increasing the attic cellulose from R-38 to R-50, or adding $1,000 of PV modules to your solar array?
The best software to help you answer this type of question is BEopt. Fortunately, you…
Weekly Newsletter
Get building science and energy efficiency advice, plus special offers, in your inbox.
This article is only available to GBA Prime Members
Sign up for a free trial and get instant access to this article as well as GBA's complete library of premium articles and construction details.
Start Free Trial
Already a member? Log in