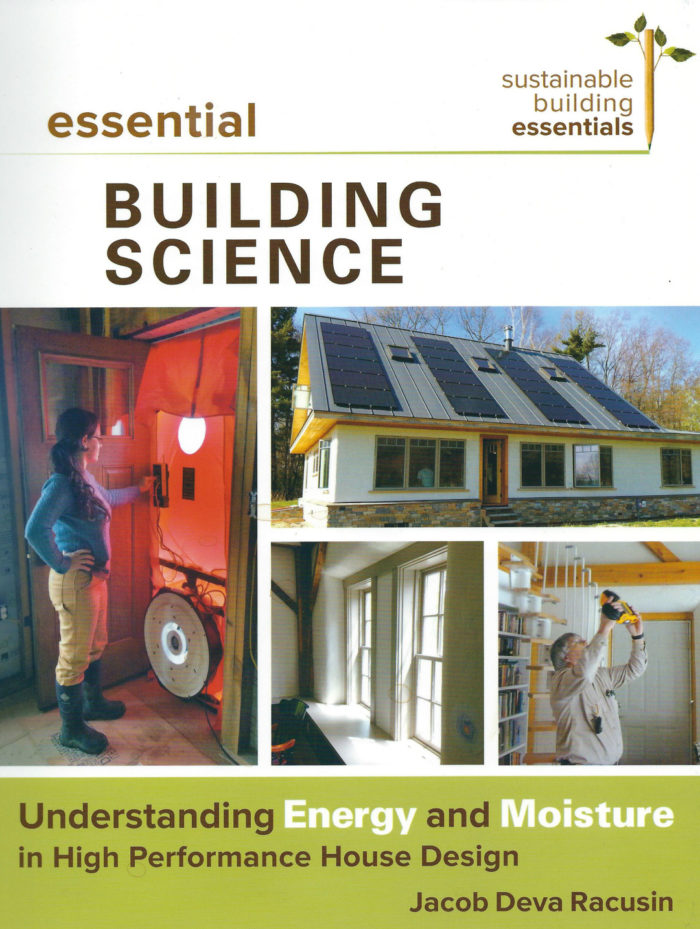 Jacob Deva Racusin, a Vermont builder and educator, has just written a book called Essential Building Science. The book aims to provide builders — especially so-called "natural builders" — with a basic understanding of the ways that heat and moisture flows affect residential buildings. (The book is available from New Society Publishers for $34.95.)
Racusin is one of three partners who founded a company in Burlington, Vermont, called New Frameworks Natural Building. Racusin, a member of the Northeast Sustainable Energy Association (NESEA), is a builder who "gets it." He is well versed in house-as-a-system thinking. Among the mentors he credits are GBA contributors John Straube and Marc Rosenbaum.
Racusin's construction company takes an admirable approach to air sealing — an approach that more builders should emulate. In his book, he writes, "We use the blower door frequently during the building process. During new construction, we use the tool at least once, if not multiple times, to make sure we are on target with our air-sealing goals; this allows us to correct the installation of all of the various materials and components prior to finishing."
Racusin has posted at least one comment on the GBA site, and he's familiar with the Pretty Good House idea. In fact, a table in his book listing residential standards and certification programs includes a line for the "pretty good house."
Racusin's book aims to accomplish two goals. His first goal is to introduce building science concepts to builders. Racusin describes the various ways that heat and moisture flow into and out of a building: for example, he explains the stack effect and discusses vapor permeance. After these introductory chapters, Racusin focuses on his second goal: providing advice on building assemblies (foundations, walls, and roofs), mechanical ventilation systems, and heating systems.
The book is an important introduction…
Weekly Newsletter
Get building science and energy efficiency advice, plus special offers, in your inbox.
This article is only available to GBA Prime Members
Sign up for a free trial and get instant access to this article as well as GBA's complete library of premium articles and construction details.
Start Free Trial
Already a member? Log in