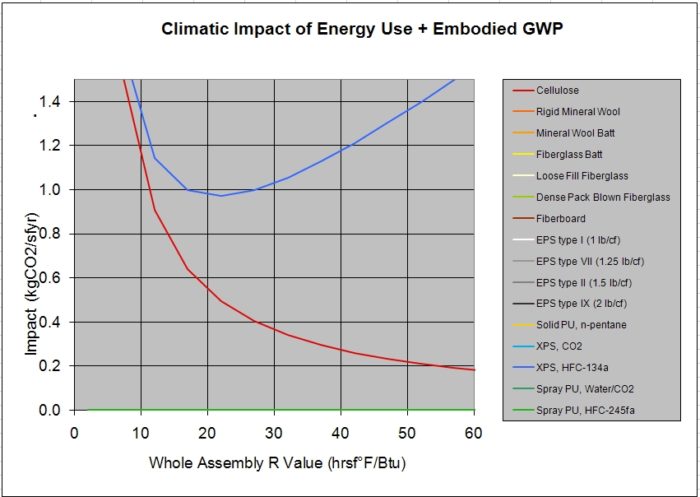 In June 2010, Alex Wilson published a ground-breaking article, "Avoiding the Global Warming Impact of Insulation," in Environmental Building News. In the article, Wilson examined the implications of the fact that the HFC blowing agents used to make extruded polystyrene (XPS) and most types of closed-cell spray polyurethane foam have a much greater global warming impact than CO2. As it turns out, the negative global warming impacts of escaped blowing agents from some types of foam insulation can sometimes outweigh the positive climate impacts attributable to energy savings.
Needless to say, the article generated a great deal of discussion. (A shorter version of Wilson's article appeared as a blog on GBA.) As a direct result of this article, XPS became the pariah of the rigid-foam world — at least for green builders. (The problem of HFC blowing agents should not be confused with questions surrounding the flame retardant HBCD, another problematic component of some types of foam insulation. Because both XPS and EPS contain HBCD, the "greenest" type of rigid foam is polyisocyanurate.)
How insulation materials influence climate change
Insulation materials can affect our climate in at least three ways: one positive way and two negative ways.
Weekly Newsletter
Get building science and energy efficiency advice, plus special offers, in your inbox.
This article is only available to GBA Prime Members
Sign up for a free trial and get instant access to this article as well as GBA's complete library of premium articles and construction details.
Start Free Trial
Already a member? Log in