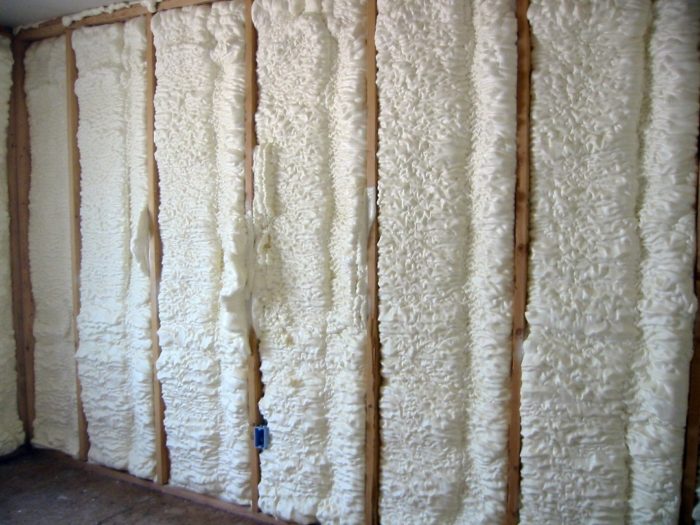 A measure signed into law by California Gov. Jerry Brown will require state officials to review California's flammability standards for foam insulation, and may ultimately reduce the exposure of homeowners to two common flame retardants.
According to an article posted online at SFGate.com, the state fire marshal and the Building Standards Commission will review current flammability standards and consider whether flame retardants are necessary.
The law doesn't amount to an outright ban on the chemicals, but it could lead to a change in state building standards that "would discourage the use" of two potentially hazardous retardants, HBCD and TCPP, the report said.
The measure was supported by the U.S. Green Building Council, firefighters from around the state, and health advocacy grounds including the Natural Resources Defense Council, SFGate reported.
Use of flame retardants is widespread
Flame retardants are added to all types of plastic insulating foam, according to a blog written by Alex Wilson and posted here at Green Building Advisor in January.
HBCD, which is added to extruded and expanded polystyrene insulation, and TCPP, which goes into most polyisocyanurate and spray polyurethane insulation, are both "halogenated" chemicals, Wilson says, and both "have significant health and environmental risks."
The Stockholm Convention on Persistant Organic Pollutants has targeted HBCD for phaseout internationally, Wilson wrote, adding, "It is highly persistent in the environment and bioaccumulative in the food chain; it is believed to cause reproductive, developmental, and neurological impacts."
Less is known about TCPP.
Do we really need these chemicals in insulation?
While the purpose of adding flame retardants to insulation is obvious, Wilson reported that thermal barriers protecting the insulation, such as 1/2-inch thick gypsum drywall, are much more effective at promoting safety than the chemicals themselves.
He added that removing the chemicals from foam might be an attractive option for manufacturers because it would reduce costs. He said efforts were underway to allow foam without the retardants be used in applications where the foam was protected by a thermal barrier. One such instance would be where XPS foam is installed below grade.
Arlene Blum, a Bay Area chemist and activist, has suggested the retardants may not be necessary because of fire-safety codes that are already in place, SFGate reported, but an industry group doesn't seem eager to stop using the retardants.
"Flame retardants in foam insulation serve a vital role in fire safety and provide an important layer of protection to people, homes and buildings," the report quoted the Energy Efficient Foam Coalition as saying.
Exposure to flame retardants is a widespread problem affecting many more products than foam insulation, according to published reports. For example, the retardant TDBPP was banned from children's pajamas in 1977 but was still allowed in other products, and it can be found in one-third of all couches in the country, according to an article in Forbes.
Separately, a study of dust collected in California homes in 2006 and 2011 found dozens of retardant chemicals.
Weekly Newsletter
Get building science and energy efficiency advice, plus special offers, in your inbox.