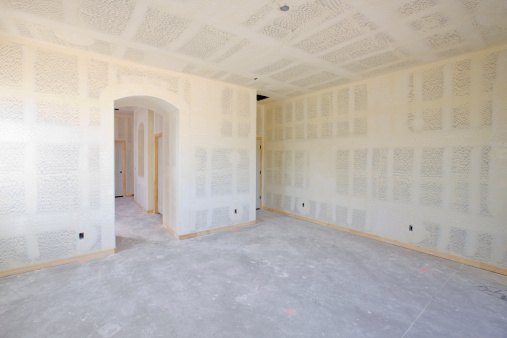 There's a light at the end of the tunnel for at least a few of the thousands of families whose homes were made unhealthy or uninhabitable by defective Chinese drywall and who so far haven't been able to collect court-ordered restitution.
The New York Times reports that lawyers representing one Chinese manufacturer that has so far ignored orders to reimburse homeowners popped up in court with a new team of lawyers recently and offered to pay $2.6 million to seven Virginia families.
The families were among roughly 4,000 whose homes got tainted drywall manufactured by Taishan Gypsum Co., which is controlled by the Chinese government. The company was ordered to pay the $2.6 million in 2010 by a federal judge in New Orleans, but Taishan filed a number of appeals and eventually just stopped showing up in court.
The company was found in contempt of court last summer and, according to the newspaper, was barred from doing business in the U.S. A hearing was scheduled at the end of this month at which the court was expected to rule in favor of the entire class of plaintiffs, which could have resulted in payments of more than $1 billion in damages.
The newspaper said that Taishan's decision to pay the seven families represents "a clear path toward relief for the entire class of victims, though that remains far from certain."
Tainted product affected 20,000 homes
Taishan was one a number of Chinese concerns manufacturing drywall contaminated with high levels of hydrogen sulfide and other sulfur compounds, according to published reports, including this one in USA Today. The noxious chemical caused a variety of health problems in homeowners exposed to it, and also corroded pipes and wiring. Houses smelled like rotten eggs. Appliances and electronic devices died.
Tainted drywall was installed in more than 20,000 homes USA Today said, mostly in the South, after 2005. Domestic supplies ran short after the storm season of 2005 prompted so many repairs, so suppliers began importing Chinese-made wallboard.
By 2009, some 550 million pounds of drywall had arrived from China, according to a report in the Sarasota Herald-Tribune, enough for 60,000 average sized houses.
By 2014, the owners of 20,244 properties sought payment under terms of a multistate settlement overseen by the New Orleans federal district court. A German company that owned one of the Chinese companies that produced the drywall did settle with victims, The Times said. So did a Miami-based supplier. But, until now, Taishan had not.
Weekly Newsletter
Get building science and energy efficiency advice, plus special offers, in your inbox.