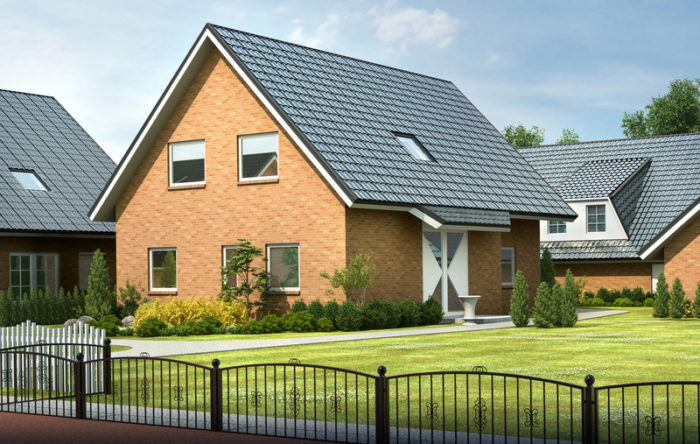 A Chinese firm has developed a glass-topped solar roofing tile that should go on sale later this year, a potential challenger for Tesla's Solar Roof in the upscale solar market.
Hanergy, which is based in Beijing, announced last month it would introduce a new generation of its HanTiles in the U.S. The tiles, which combine thin-film photovoltaics with high-transmittance glass, can replace conventional roofing.
The company has opened a sales office in Burlingame, California, and says it plans on national distribution once the tiles have been certified by Underwriters Laboratories. That process should be complete by June, sales and marketing director Jeff Shubert said in a telephone call.
For now, the company is staying mum about most of the details. The announcement posted on the website PR Newswire says each tile weighs about 11 1/2 pounds, and Shubert adds that each tile could generate up to 35 watts of electricity. But no pricing information has been released, and even the physical dimensions of a tile are under wraps.
Shubert said Hanergy was waiting for UL certification before saying too much.
Like Tesla solar tiles, HanTiles come in two versions — one that produces electricity and one that doesn't. Solar and non-solar tiles look exactly the same, Shubert said, so the electrical output of the roof can be adjusted without any obvious visual clues. The single layer of glass on top of the thin-film collector is in a wavy pattern with three distinct arches.
Shubert said the tiles can be installed as a new roof, or installed over an existing roof. Asked whether the tiles were a walkable surface, Shubert said they were but the company wouldn't encourage it.
Prices weren't announced, but Shubert said HanTiles would cost more than a conventional roof. "These are for an upscale homeowner who wants a beautiful system," he said. "The aesthetics are what we're selling."
The tiles will carry a 25-year warranty.
Hanergy has been in business for 10 years and is now the largest thin-film solar manufacturer in the world, Shubert said.
Weekly Newsletter
Get building science and energy efficiency advice, plus special offers, in your inbox.