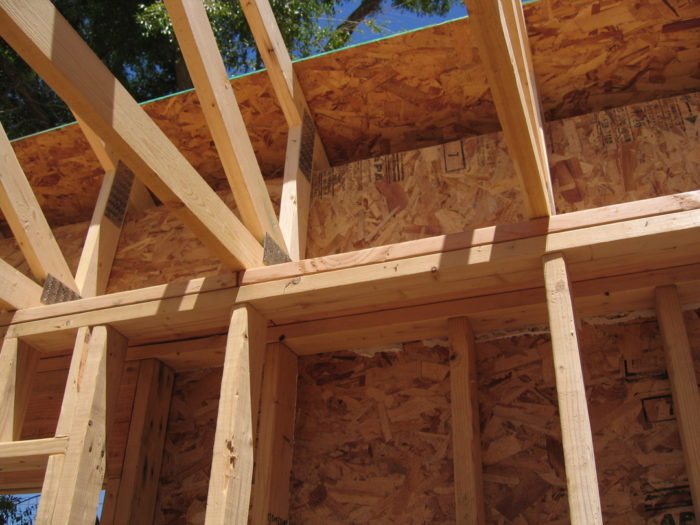 Erik Olofsson is planning a small house in the Rocky Mountains of British Columbia. Ideally, he'd like to get the walls close to R-40. The question is how.
"Seeing that the received opinion around GBA is the tandem of polyethylene sheeting and exterior rigid foam is not ideal, what do the builders on this site recommend?" he asks in a post at the GBA Q&A forum. "Larsen trusses seem fairly labor-intensive and rigid foam is expensive … Is a double-stud wall the answer?"
A complication is a local building code that apparently calls for a polyethylene vapor barrier on the warm side of the insulation. Although once a common building technique, it's no longer universally accepted by building scientists as the best practice in all climates. Many builders have abandoned the use of interior polyethylene, even as some building inspectors continue to insist on it.
Olofsson's quest for high performance at a reasonable cost, while solving the riddle of air and vapor barriers, is the topic of this month's Q&A Spotlight.
Double-stud walls a good option
Double-stud walls are designed to provide lots of exterior wall volume for insulation while sharply reducing thermal bridging. John Klingel and Albert Rooks are among those who think that building double-stud walls is a good approach.
"I built a double-stud in 1980 and have never regretted it," Klingel writes. "New house will be the same, but thicker, and with dense-packed cellulose instead of fiberglass."
"A double stud with a plywood exterior and interior poly and ADA [the Airtight Drywall Approach] will work," Rooks says.
GBA senior editor Martin Holladay doesn't push the double-stud option, but he does point Olofsson toward a number of GBA…
Weekly Newsletter
Get building science and energy efficiency advice, plus special offers, in your inbox.
This article is only available to GBA Prime Members
Sign up for a free trial and get instant access to this article as well as GBA's complete library of premium articles and construction details.
Start Free Trial
Already a member? Log in