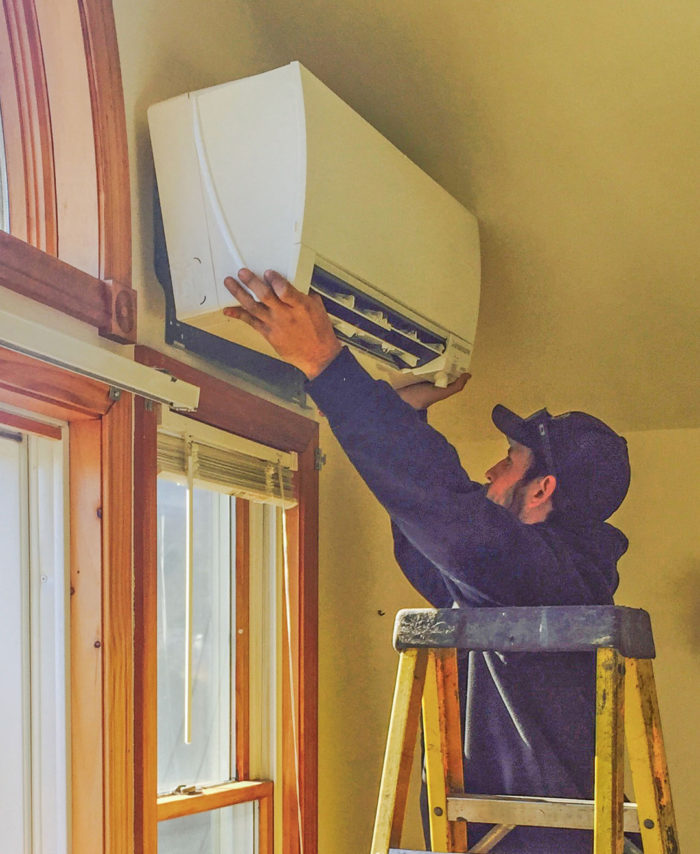 Jill D has done her homework, and now it's time to choose a new heating and cooling system for her Climate Zone 5B home.
There are three distinct zones to consider: the main house, a sunroom addition, and an office addition. Neither the office nor the sunroom is ducted, although heating and cooling loads there are relatively low. In the main house, the heating load has been calculated at between 28,000 and 36,000 Btu per hour, and the cooling load at between 24,000 and 36,000 Btu per hour.
Jill's existing furnace, which she estimates is 10 years old, is a 115,000 Btu/h variable-speed unit. Cooling is provided by a pair of 1-ton minisplits that have proved expensive to run. The existing water heater is near the end of its life.
What Jill has in mind is efficient central cooling with a blower that can run in circulation mode for filtration and to even out temperatures around the house. She'd like a system that's sized correctly so it doesn't cycle on and off frequently, and something that will provide cooling in her office.
"I've thought about minisplits or just an electric heat pump," she writes in a post in the Q&A Forum, "but everyone says the climate is just a little cold with no backup heat and that minis are the most expensive option. There is a lot of southwest glass for passive heat in the winter but it's problematic for summer."
Jill has been looking around for an HVAC contractor but so far hasn't settled on one. "I'm not getting great proposals," she says. One refused to do Manual J and Manual D calculations, which are typically recommended as the necessary first step to specifying HVAC equipment. Another is willing to take Jill's suggestions, but doesn't…
Weekly Newsletter
Get building science and energy efficiency advice, plus special offers, in your inbox.
This article is only available to GBA Prime Members
Sign up for a free trial and get instant access to this article as well as GBA's complete library of premium articles and construction details.
Start Free Trial
Already a member? Log in