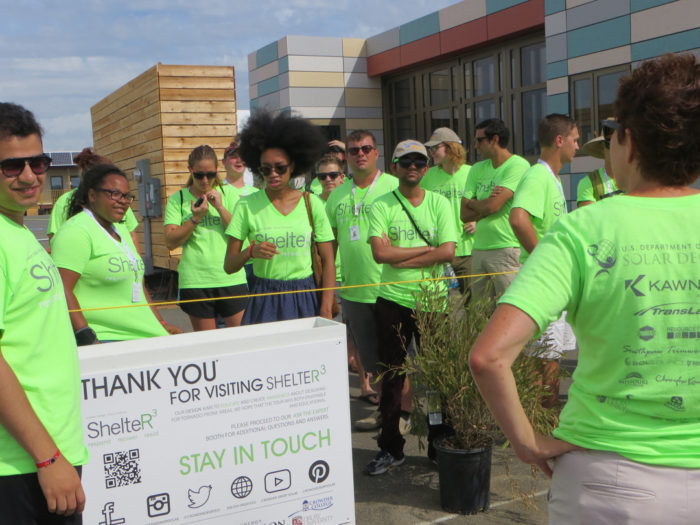 Congress did its job last week in preserving funding for critical clean energy programs that create jobs and save Americans money. The just-passed Fiscal Year 2017 spending bill, which will keep the government running through September 30, largely sustains funding for efficiency standards, advanced research, renewable energy deployment, and other important clean energy initiatives.
The Trump administration's pro-polluter stance has cast uncertainty over popular, well-established clean energy programs like appliance standards that currently save the average household $500 a year. Those standards, by ensuring that refrigerators, washing machines, and other major appliances use less energy while remaining affordable, will save Americans a cumulative $2.4 trillion by 2035.
The Office of Energy Efficiency and Renewable Energy, responsible for implementing the standards, received a slight boost in the current budget to almost $2.1 billion. This increase of $17 million is money well spent when its investments enjoy an annual return of more than 20% back to taxpayers in the form of lower utility bills while delivering billions in U.S. economic benefits.
Other initiatives that have been in the cross-hairs by this administration got a reprieve, including the Weatherization Assistance Program, which has helped more than 7 million low-income homeowners afford life-changing energy upgrades, and the Federal Energy Management Program, which has cut the federal government's energy intensity by more than 40% since 1975.
Clean energy also sustains a labor force
Areas receiving modest cuts or level funding in the Energy Department's FY17 budget included solar and wind energy programs aimed at expanding renewable power and lowering costs for these clean energy technologies; work to advance hydrogen and fuel cell technologies; building-efficiency initiatives that make our homes and businesses more comfortable at a lower cost; and vehicles programs that expand consumers' driving choices and help people save money at the gas pump.
As Congress now turns to the 2018 funding bill for the fiscal year beginning October 1, it should recognize the tremendous opportunity for the Department of Energy (DOE) as the largest funder of clean energy innovation to support American innovators and workers.
Investing in clean energy isn't just about bringing down greenhouse gas emissions to improve health and make our air cleaner. It is about sustaining and expanding a clean energy labor force that is currently 3 million workers strong, from wind turbine technicians to HVAC installers. It's about bolstering U.S. economic competitiveness in a global marketplace that increasingly values energy efficiency. And it's about helping millions of homeowners and businesses save on their energy bills through better buildings, smarter appliances, and more fuel-efficient cars.
And the FY17 spending bill's passage ― and signing by President Trump ― found the final elimination of the longstanding, nonsensical policy rider preventing DOE from implementing or enforcing the minimum efficiency standard for incandescent light bulbs. While Rep. Michael Burgess (R-TX) attempted to add it as an amendment during the appropriations process last Congress, it did not make it across the finish line; but such language could return in future budgets.
Not everything is rosy
President Trump's extreme budget proposal for 2018 would all but eviscerate clean energy efforts. If his vision becomes reality, weatherization assistance would vanish, loan guarantees meant to accelerate new technologies would also disappear, and research toward better and cheaper renewables would be severely hobbled, among many other losses.
And the FY17 spending package wasn't all good news in terms of promoting sensible energy policies. The legislation also promotes energy from forest biomass and attempts to have it designated it as carbon-neutral, a highly questionable and hasty conclusion. In fact, power plants that burn woody biomass often have emission levels even higher than coal, a study confirmed earlier this year.
Looking toward 2018's budget, it seems unthinkable that some of these clean energy programs, with long track records of success, could ever be on the chopping block. In order to continue to deliver economic benefit and advance energy technologies that are cleaner and cheaper, it is critical that we have a robustly funded Department of Energy. Sadly, under the current administration no federal clean energy effort is safe, which is why we will be watching closely when lawmakers turn to the budget for 2018.
Elizabeth Noll is legislative director in the Energy & Transportation program of the Natural Resource Defense Council, where this blog was originally published.
Weekly Newsletter
Get building science and energy efficiency advice, plus special offers, in your inbox.