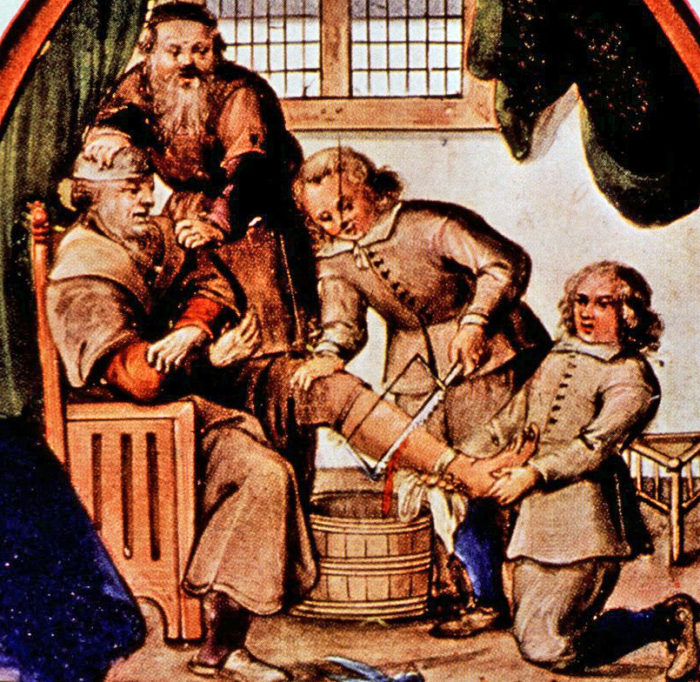 Two hundred years ago, a ship's carpenter had many duties. In addition to repairing the ship, a carpenter would be called on to perform emergency amputations. Why? He was the one who had the saws.
Modern surgeons still require saws, as well as drills, chisels, scrapers, and grinders. As a lighthearted exercise that has almost nothing to do with green building, I recently got the idea to compare surgical tools with carpentry tools.
Full disclosure: This blog is for fun. It is completely empty of any building science.
Comparing prices
I assumed that surgeons are paying five times as much as carpenters for their tools. In some cases, that's true. But the price picture turned out to be a little more complicated than I assumed.
Before I could make any conclusions about tool prices, I had to do some research. I discovered that American and European manufacturers of surgical tools are reluctant to publish their prices on the web, making this research difficult.
However, Chinese manufacturers came to the rescue. Unlike their American and European counterparts, Chinese manufacturers seem eager to post prices.
What did I learn? The "WalMart effect" applies to some, but not all, surgical tools. Many Chinese manufacturers offer great prices on surgical tools.

Weekly Newsletter
Get building science and energy efficiency advice, plus special offers, in your inbox.
This article is only available to GBA Prime Members
Sign up for a free trial and get instant access to this article as well as GBA's complete library of premium articles and construction details.
Start Free Trial
Already a member? Log in