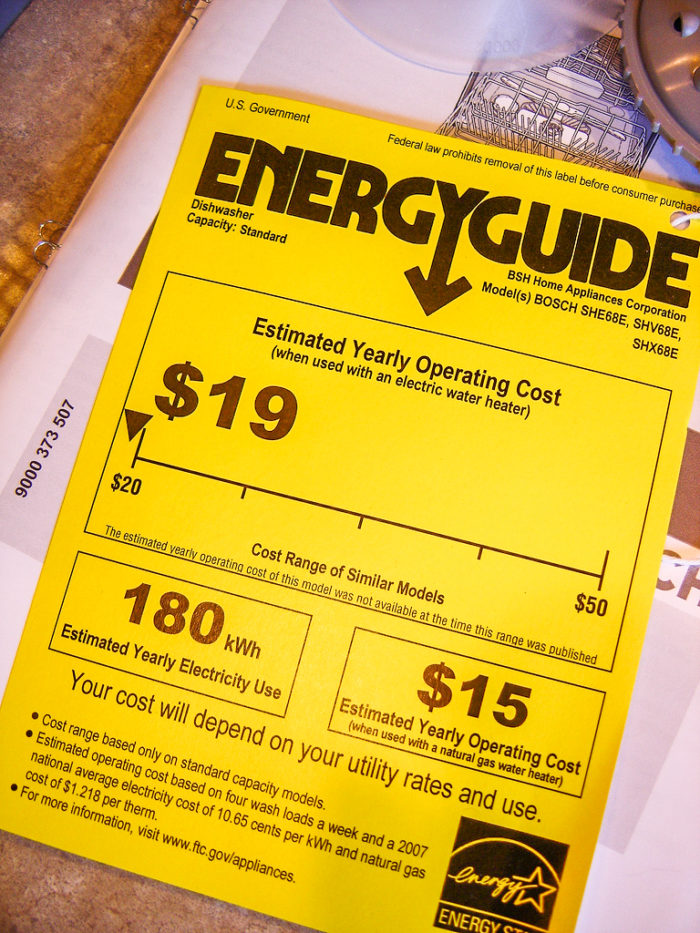 More than 1,000 U.S. businesses and organizations have signed a letter to Congressional leaders urging that they oppose the Trump administration's plan to withdraw federal funding for the Environmental Protection Agency's Energy Star program.
The Associated Press reports that major manufacturers such as United Technologies, Ingersoll Rand, and Staples affirmed that Congress should strengthen the program, not weaken it, and that Energy Star has been a successful collaboration between public and private interests. In all, 1,050 businesses and organizations signed the letter.
Energy Star is a voluntary program launched in 1992 designed to encourage energy efficiency in a wide range of consumer products. The program has saved an estimated $430 billion in utility bills in the last 25 years. The EPA says that 85% of the American public recognizes the Energy Star label as a sign of efficiency.
The move to drop the $50 million in annual program costs from the federal budget is part of the Trump administration's plan to reduce spending at the EPA from $8.3 billion to $5.7 billion a year, a 31% cut. Programs on efficiency and climate change would be especially hard hit.
But many U.S. business leaders say that the plan to defund Energy Star is misguided, says Kateri Callahan, president of the Alliance to Save Energy, an advocacy group that organized the business letter.
"I don't know who recommended shutting down this program to the president, but I can assure you it was bad advice that would hurt American businesses, consumers, and our overall economy," Callahan said.
The full text of the letter, sent to congressional leaders on April 24, can be found here.
Weekly Newsletter
Get building science and energy efficiency advice, plus special offers, in your inbox.