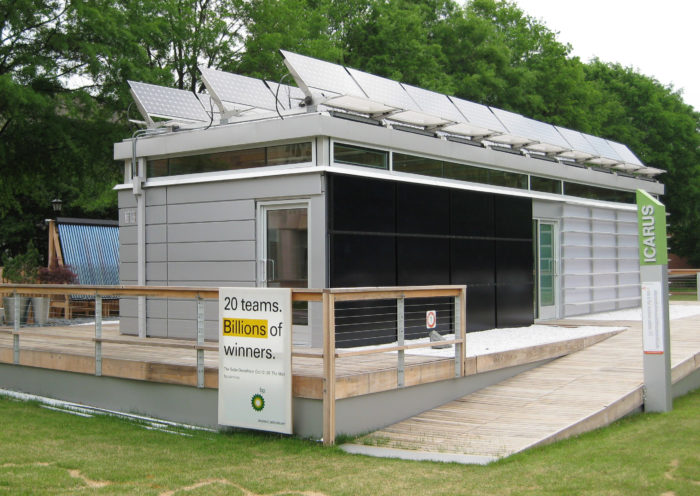 While my wife and I were away on a recent vacation, my brother was house-sitting at our off-grid home in Vermont. Halfway into our vacation, my brother emailed me to let me know that our inverter had died. (An inverter is an electronic device that produces AC electricity when hooked up to a battery.)
After a local solar contractor visited the house and confirmed that our inverter was shot, my brother managed to limp through the next few days by running our gasoline-powered Honda generator for most of the time. It was nip and tuck, but he kept the house going (and our refrigerator cold) until our return.
Once we got back from our vacation, I spent a little over $3,000 for a new inverter and various electrical parts. I took advantage of our inverter's demise to upgrade the system from 12 volts DC to 24 volts DC. Since our battery has 12 cells, the voltage change didn't require us to buy a new battery; all I had to do was rewire the cells (and the PV arrays, of course).
The process was multi-staged and laborious. Suffice it to say that I spent many days rewiring the house. Among the new pieces of equipment I had to install was a 24 volt DC to 12 volt DC transformer to handle our home's DC loads.
I was lucky. While many people who live in an off-grid house can't do their own wiring, I can. I probably saved several thousand dollars in installation costs by doing my own wiring. That said, our lifestyle was altered during the week of repairs; we turned the generator off when we went to sleep at night, so it was handy to have a flashlight to find the bathroom.
A YouTube video
I tell this anecdote because it flavored…
Weekly Newsletter
Get building science and energy efficiency advice, plus special offers, in your inbox.
This article is only available to GBA Prime Members
Sign up for a free trial and get instant access to this article as well as GBA's complete library of premium articles and construction details.
Start Free Trial
Already a member? Log in