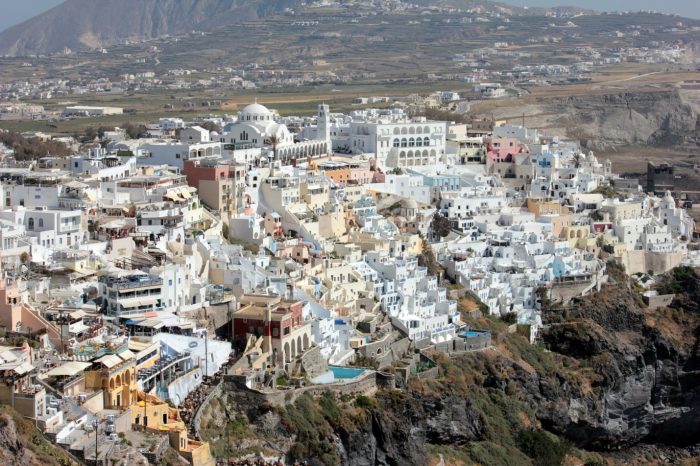 If you have traveled to the tropics or Mediterranean, you may have noticed the predominance of light-colored walls. Solar-reflective, or cool walls, have always existed with light-colored exterior finishes. These colors reflect a broad spectrum of solar rays, so buildings don't heat up as much as they would with conventional darker colors. The technology has evolved, with darker pigments—even black—offering similar benefits by reflecting solar rays in the invisible, ultraviolet and near-infrared light spectrum. High-performance builders sometimes express skepticism about the benefits of cool wall systems when applied to a highly insulated structure. This skepticism is well-founded since solar reflectance plays a minor role in the indoor comfort of a well-insulated home. Yet indoor comfort and energy savings represent only one part of the cool wall equation.
Beyond the obvious benefit of reflecting sunlight to avoid heat gain, cool wall technology reduces heat island effects, cools the atmosphere, enhances the function of reflective pavements, and reduces the amount of water needed for irrigation. A neighborhood implementing cool wall technology will remain noticeably cooler than a conventional community. Building code writers have started to take notice.
Currently, the Cool Roof Rating Council (CRRC) is developing a cool wall rating program that will provide scientific methods to evaluate and label walls the same way the council now marks the solar reflectivity of roofing. Several green building programs already recognize the heat island and global cooling benefits of solar reflective rooftops. ASHRAE Standard 90.1 prescribes minimum roof solar reflectance for commercial buildings in some U.S. climates. The 90.1 envelope subcommittee is considering improvements to and expansion of cool wall prescriptions, but nothing has been decided yet.
According to a 2019 research paper published by the U.S. Department of Energy's Lawrence Berkeley National Laboratory (Berkeley Lab), the environmental benefits of cool walls…
Weekly Newsletter
Get building science and energy efficiency advice, plus special offers, in your inbox.
This article is only available to GBA Prime Members
Sign up for a free trial and get instant access to this article as well as GBA's complete library of premium articles and construction details.
Start Free Trial
Already a member? Log in