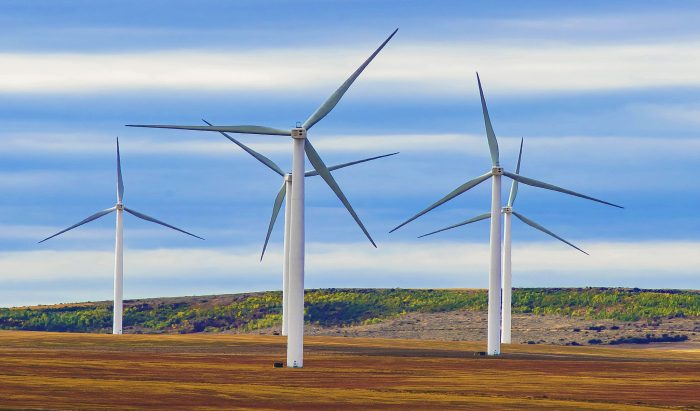 Federal tax credits for wind and solar systems are to be phased out beginning next year as part of a 2015 deal that ended a ban on crude oil exports. Now, a group of Democrats in Congress would like rework the plan and keep the subsidies in place, Bloomberg reports.
The 2015 agreement was a boon for renewables. A production tax credit for the wind industry, which had expired, was reinstated with a five-year phase-out to end next year. A 30% investment tax credit for photovoltaic systems also was given an extension, with a gradual reduction to begin in 2020 and go to zero in 2022.
But changes in the political landscape have prompted more than 100 Democrats to sign on to a letter urging that the tax benefits be given more time.
The April letter, addressed to the Ways and Means Committee Chairman Richard Neal, said that investments in clean energy would help the country address threats posed by climate change. It criticizes parts of the tax code that provide billions of dollars in subsidies, "many with no discernible rationale," while leaving renewable energy companies high and dry.
Among the requests:
Continued incentives for wind and solar energy as a way of helping the country transition to 100% clean energy.
Clarify the tax code for energy storage technologies, which lawmakers said is key to modernizing the grid.
Encourage the spread of electric vehicles and vehicles that run on alternate fuels by revising a cap on subsidies for manufacturers that currently kicks in when sales top 200,000 vehicles.
Support the use of biomass and wood pellets for home heating.
Support policies that would continue development of the next generation of biofuels.
"We are cognizant that Congress last extended many of these clean-energy tax credits with the understanding that they would eventually be phased out," the letter reads. "However, for many of us who served in 2015 when that bipartisan agreement was reached, the facts on the ground have now changed demonstrably."
The extensions were supposed to serve as a bridge to the implementation of the EPA's Clean Power Plan, but the Trump administration has "fundamentally altered the framework by which the 2015 agreement was reached," it says.
Reaction was mixed. Neal, a Massachusetts Democrat, said he favored an extension of the incentives. Senate Finance Chairman Chuck Grassley, a Republican from Iowa, does not. He said that he assured opponents of the wind tax credit in 2015 that he wouldn't be back for another extension if they went along with it then.
Weekly Newsletter
Get building science and energy efficiency advice, plus special offers, in your inbox.