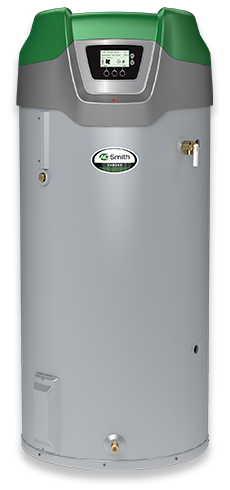 Vladimir Polyakov's two-story colonial is undergoing a down-to-the-studs rehab, with insulation upgrades and a new heating system on the way.
"I am trying to put together a system that can deliver domestic hot water and heat the house," he writes in a Q&A post at Green Building Advisor. "The colonial house is in Brooklyn, New York, 29 feet by 33 feet, and consists of two floors plus basement. I am doing a complete renovation. I already removed all walls throughout the house and will use closed-cell foam insulation in all walls and roof. I plan to run PEX in joists for both floors and I am thinking of using baseboard in the basement."
That's the rough outline of his plan, but Polyakov is concerned about oversizing the boiler. He's come across several companies online that design and prefabricate systems that produce both domestic hot water and hot water for heat.
One of the systems uses a Takagi on-demand hot water heater. "Will this water heater short-cycle in my scenario?" Polyakov asks. "Is it better to use a dedicated boiler instead?"
His quest for an efficient combi-system is the topic for this Q&A Spotlight.
Some cautions about designing the system
System design is complicated, and the idea that Polyakov is taking on this challenge makes GBA senior editor Martin Holladay a little nervous.
"This is a big topic," he writes. "The nature of your questions makes me wonder whether you will be able to design your own hydronic heating system. I suggest that you consult with a mechanical engineer or a reputable HVAC contractor with experience designing hydronic systems, because you probably don't want to learn everything about this topic, starting from scratch."
GBA has published a number of articles in this general topic (see…
Weekly Newsletter
Get building science and energy efficiency advice, plus special offers, in your inbox.
This article is only available to GBA Prime Members
Sign up for a free trial and get instant access to this article as well as GBA's complete library of premium articles and construction details.
Start Free Trial
Already a member? Log in