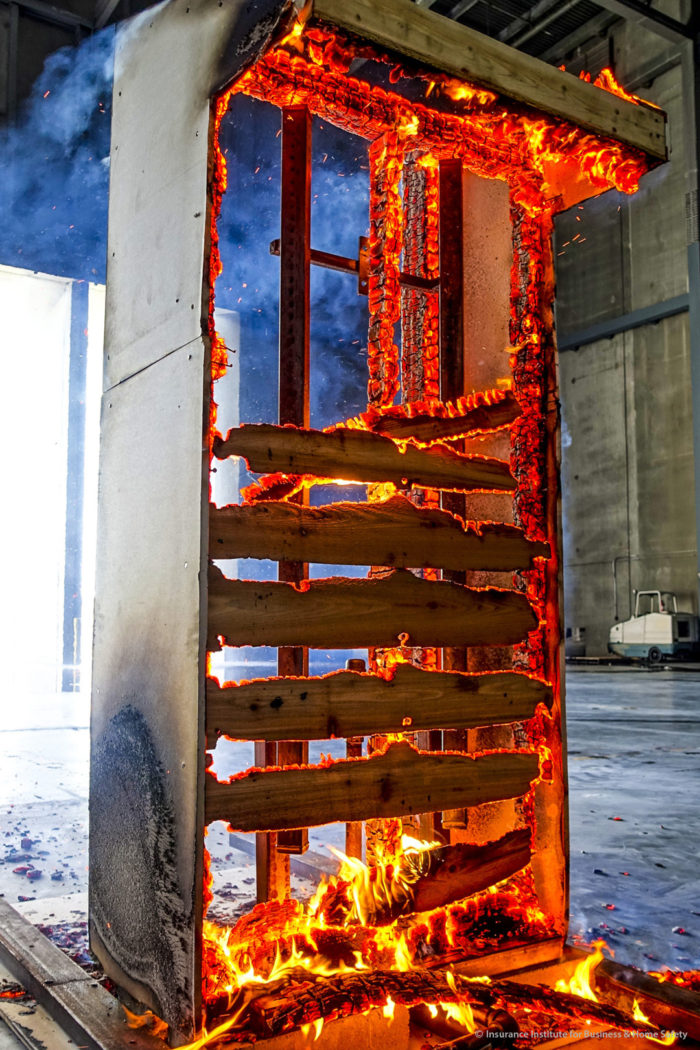 Will Welch has chosen to build his high-performance house in Nederland, Colorado. The site is at the border of Climate Zones 6 and 7, and it poses some challenges: it's at an elevation of 8,600 feet; the area gets a generous amount of snow and wind; and the number of heating degree days tops 8,800 a year.
But Welch has one more concern: the threat of wildfires.
"My priorities are a tight building envelope with high-R walls and more environmentally friendly materials that also resist fire, but I'm also trying to get the most bang for the buck on those materials," Welch writes in a post at the Q&A forum.
His plans currently call for a 2×6 framed wall rather than a double-stud wall, mainly as a way of preserving all the interior space he can. Wall cavities would be insulated with dense-packed cellulose or a mixture of closed-cell spray foam and cellulose, with 5/8-inch drywall on the inside and 5/8-inch plywood sheathing on the outside. On the exterior, Welch would use 4 inches of mineral wool insulation, covered with a mix of corrugated metal and fiber-cement siding.
"I'm leaning away from rigid foams for the exterior insulation because a number of them either don't perform well in fires or in the cold, have thermal drift over 5-10 years, or are rough on the environment," Welch says. "That said, exterior mineral wool doesn't look nearly as cost-effective as something like recycled rigid foam."
Welch has three questions:
Is his choice of mineral wool over rigid foam reasonable?
Given the climate, what is the best location for the water-resistive barrier (WRB)?
Should he add 2 inches of closed-cell spray foam to the inside face of the wall sheathing to increase the wall's R-value?
That's the topic for this Q&A Spotlight.
Weekly Newsletter
Get building science and energy efficiency advice, plus special offers, in your inbox.
This article is only available to GBA Prime Members
Sign up for a free trial and get instant access to this article as well as GBA's complete library of premium articles and construction details.
Start Free Trial
Already a member? Log in