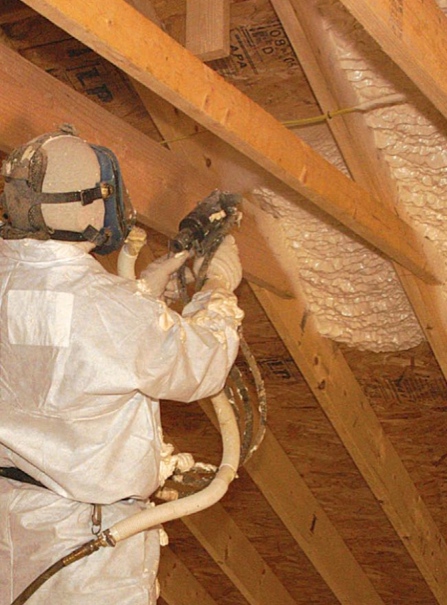 Attics come in many shapes and sizes, but they are either conditioned or unconditioned. That is, they are insulated and heated like the rest of the house and can be considered conditioned space, or they are designed to allow the free circulation of outdoor air and become unconditioned spaces.
Is one option better than the other? That's what Rus Pearson would like to know.
"Some say spray the roof deck, allowing the attic air to become conditioned, which is great for the [heating and cooling] ducts in the attic," Pearson writes in a Q&A post at Green Building Advisor. "Others say spray the attic side or the ceiling to allow the attic to vent. I don't understand this one since the attic air is now unconditioned air and the ducts a have only a wrap of insulation… I'm confused."
Pearson's question looks straightforward. But the ensuing discussion, the topic of this Q&A Spotlight, quickly turns to the merits of spray foam insulation, which is often used as an air and vapor barrier, as well as insulation.
First, the basics
A key consideration is whether, as Pearson suggests, there will be heating and cooling ducts in the attic. That's not uncommon, and in some homes, air handlers and other HVAC equipment also may be located there as well.
"If there are any ducts in your attic, it's always better to have the second kind of attic — an unvented conditioned attic — so you aren't wasting heat during the winter or losing cool, conditioned air from your ducts during the summer," says GBA senior editor Martin Holladay.
The topic has been covered at GBA in the past (for a couple of articles on this topic, use the links listed in…
Weekly Newsletter
Get building science and energy efficiency advice, plus special offers, in your inbox.
This article is only available to GBA Prime Members
Sign up for a free trial and get instant access to this article as well as GBA's complete library of premium articles and construction details.
Start Free Trial
Already a member? Log in