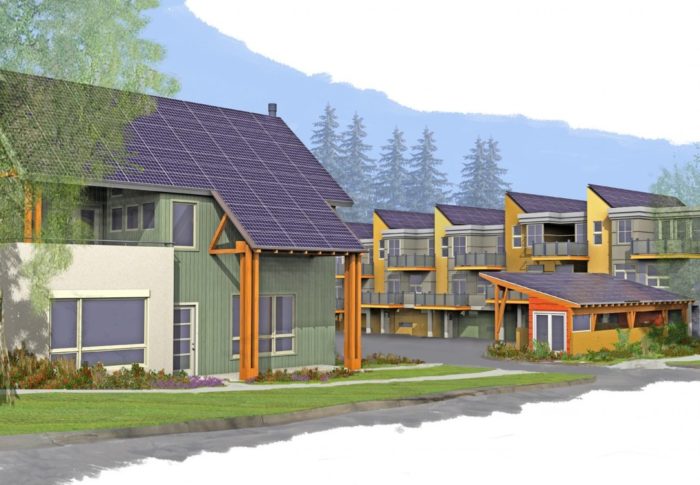 Home Will Include Large Rooftop PV Array
AIKEN, SC — Ron Monahan, a developer from Boulder, Colorado, has announced plans to begin construction this year on a home he calls "the first zero-energy home in South Carolina." The home will be one of 75 Energy Star homes planned for Phase One of The Ridge at Chukker Creek, a green residential development near Aiken, South Carolina.
The near-zero-energy home will be insulated with spray polyurethane foam and equipped with a rooftop photovoltaic array. If the market responds well, Monahan may build three additional zero-energy homes in South Carolina.
Architect George Watt of Boulder, Colorado, is finalizing plans for the home. "The approach is to do it as an all-electric house," said Watt. "We plan to use an air-to-air heat pump with a COP of 3.6 or 3.7 and an on-demand electric water heater. The house will include an induction cooktop and Energy Star appliances to keep loads down, along with a Lifebreath HRV. It will have a terrific building envelope, well insulated and well sealed, with R-20 walls and an R-40 roof. I expect that the house will need a PV system sized between 8 and 10 kilowatts."
According to the Aiken Standard, The Ridge at Chukker Creek "includes a 61-acre conservation easement called the Freeman Preserve, miles of walking trails and a spring-fed pond. … Builders plan to use recycled or recyclable materials, with low or no volatile organic compounds and locally manufactured components." At The Ridge at Chukker Creek, existing three-bedroom homes without PV systems are on the market for $325,000.
Weekly Newsletter
Get building science and energy efficiency advice, plus special offers, in your inbox.