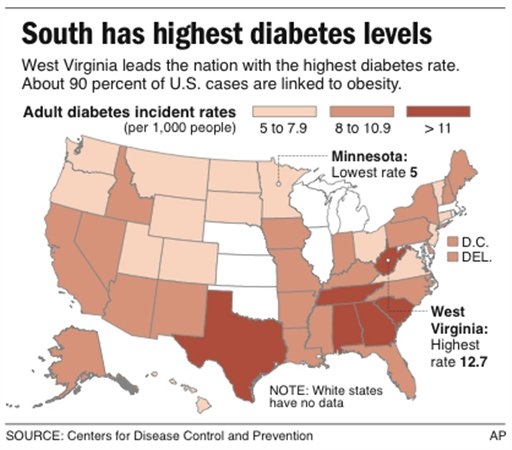 I barely know who Paula Deen is, although from what I can tell, she seems to be quite the marketer of traditional southern cooking as well as herself. (I may be a little jealous of her self-promotion skills). Her latest big news is that after years of eating and promoting heavy, butter-laden food, she has gone public with her Type-2 diabetes, a condition she has had for three years.
She only went public with her illness after she signed an endorsement deal with Novo Nordisk, a diabetes drug. This seems to me to be about the most self-serving act possible. She spends years making millions marketing unhealthy food to her fans, then figures out how to make more money by helping sell them the medication they need to not get sick or die from what she sold them before.
Anthony Bourdain, a food curmudgeon if there ever was one, tweeted
on the subject: "Thinking of getting into the leg breaking business, so I can profitably sell crutches later."
From food to buildings
In this particular analogy, it seems to me that Deen's behavior is not unrelated to the eco-bling I recently addressed in this blog. Her excessive use of butter and sugar contributed to her diabetes, and her use of medicine to correct the situation is not that much different from big inefficient homes with ground-source heat pumps and photovoltaic systems that are called green.
It's all in the behavior – with food, it's eating healthier and less. In the case of homes, it using less energy and living in smaller homes.
Can I get a sponsor?
Now my own diet could improve — I take statins for high cholesterol — but I eat better than most people and only want to go so far in changing my diet.
Similarly, in the past I have been guilty of promoting and building oversized green homes, and I currently consult and certify them because I need to make a living. But I don't, and probably wouldn't, start hawking solar panels or ground-source heat pumps (unless of course they decide to start paying me gobs of money – are you listening, manufacturers?)
But Deen already has gobs of money and she is negatively affecting the health of millions of Americans who are influenced by her shows and stores. If I only had that much affect on people, I suppose I would be as rich as she is.
Weekly Newsletter
Get building science and energy efficiency advice, plus special offers, in your inbox.