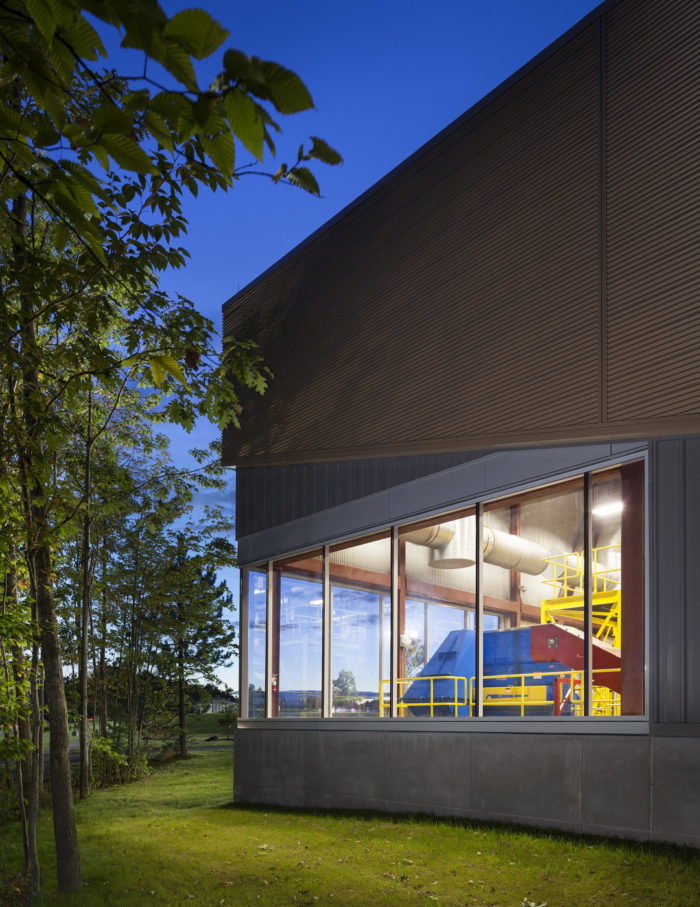 A recent comment posted at a Vermont news web site called VTDigger read, "Just a single 25 megawatt (MW) woodchip plant could/would provide some 4 percent of Vermont's [electricity] consumption, 24/7, and would contribute to the Vermont economy in the form of jobs and money in circulation from the wages [and] taxes — wealth created in the state that stays in the state."
My response: Some of the main reasons wood burning is advocated by proponents are: 1) give work to the logging industry, 2) money is spent in Vermont, 3) create jobs in Vermont, 4) generous federal and state subsidies are available, etc.
The commentator is right about jobs, wages, taxes, etc. — but these are not the real issues.
Expensive renewable energy is an economic headwind for Vermont's economy
Subsidized renewable energy systems inefficiently producing variable, intermittent energy at two to five times New England wholesale prices, as did SPEED projects for about five years, are the real issue. Vermont needs to have low-cost renewable energy (RE) to make not just the RE sector but all sectors of Vermont's economy more viable — so they can expand, be profitable, create jobs with good benefits, pay good wages, and pay taxes.
Vermont is one of the poorest states in the U.S. based on family income and per capita income, with a fragile, near-zero-growth economy, and with a high cost of living index (120 with the U.S. set at 100). Vermont cannot afford to turn over a major part of its economy to expensive renewable energy production.
With more and more subsidized renewable energy projects diverting valuable capital from more profitable activities, and more mandates for increasing consumption of their expensively produced energy, Vermont's entire economy could be facing increasingly stronger headwinds for many years.
CO2 emissions of wood-burning power plants
Wood-burning power plants would require cutting trees and burning them, which emits just as much CO2 per kWh as coal. This may have an immediate adverse global warming impact. Moreover, burning wood emits at least as much airborne health-damaging particulates as burning coal.
Wood-burning proponents and governments claim that burning wood is "CO2-neutral." They purposely forget to add, "over a period of about 100 years." Global warming is a problem now. Forests from which wood is taken would require about 100 years to recover from the damage, based on numerous studies. Wood-burning power plants are an inappropriate 100-year "solution."
Mary S. Booth addressed this issue in 2011. Deforestation is discussed in this University of Michigan presentation.
Other types of biomass, such as corncobs, cornstalks, various grasses, bamboo, etc., can be harvested each year, or every few years, but those would require more land area. Such biomass can be claimed to be renewable, although the soil would likely become too depleted for future food-growing purposes.
Taking, taking, taking from the land, without giving back, is not a long-term, sustainable option. Even taking 0.5 cord/acre, considered "sustainable" by government and other foresters, would merely slow the soil depletion rate. In practice, the 0.5 cord/acre is often greatly exceeded for expediency and due to a lack of oversight during logging.
In Vermont, most of that land area would need to be created by shifting land from other uses, e.g., from open spaces, meadows, etc., to ensure that biomass would be available in the required quantities.
Capacity factors and efficiencies of biomass power plants
Theoretically, it is possible for base-loaded biomass-fired power plants to achieve capacity factors of 100 percent. (Base-loaded means operating at a steady output near rated plant capacity.) In practice, plants do not operate at these levels because of scheduled and unscheduled outages. As a result, capacity factors of such plants are about 85 percent to 95 percent.
The usual annual three-to-four-week scheduled outage would reduce the plant capacity factor (CF) to about 94 percent. It is likely that a plant would have several unscheduled outages ranging from a few hours to a few days, which may total one to two weeks for the year. This would reduce the CF to about 91%. As a plant ages, it likely would be operated at less than its rated output, which would reduce its CF.
In Vermont, the average net electrical efficiency of existing base-loaded wood-burning power plants is around 25 percent, after accounting for fuel handling and various parasitic losses. Below are some calculations regarding a 25-MW base-loaded wood-burning power plant similar to existing Vermont plants.
Energy production, wood chip input and capital cost
A 25-MW wood-burning power plant is assumed to have a CF of 0.90 and operate at 25 percent efficiency. You'll find more information here.
Plant energy production = 25,000 kW x 8,760 hr/yr x CF 0.90 = 197,100,000 kWh/yr, or about 3.52% of Vermont's 5,600,000,000 kWh/yr consumption.
Required heat supply to plant = 197,100,000 kWh/yr x (3,413 Btu/kWh)/0.25 plant efficiency = 2,691 billion Btu/yr.
Required wood chip supply to plant = 2,691 Btu/yr/(23,139,667 Btu/cord) = 116,286 cords/yr, or 290,714 tons/yr.
Estimated capital cost = 25,000 kW x $4,000/kW = $100,000,000.
CO2 emissions
Usually, laypeople are surprised to learn that wood-burning CO2 emissions/kWh and particulate pollution/kWh are at least as bad as those from coal. Particulate pollution is linked to a wide range of serious health effects, including heart attacks, strokes, and asthma attacks.
Recently, the EPA proposed reducing the particulate emissions of new residential wood stoves by 80 percent. The proposal covers wood stoves, fireplace inserts, forced air furnaces, masonry heaters, and indoor and outdoor wood boilers (also called hydronic heaters).
Smoke from residential wood stoves, which are used around the clock in some communities, can increase toxic air pollution, volatile organic compounds, carbon monoxide, and soot, a.k.a. particulate pollution, to levels that pose serious health impacts.
The estimated CO2 emissions would be as follows:
CO2 emissions due to harvest, process, and transport: 2.09 gal diesel fuel/green ton x 290,714 green ton/yr x 22,384 lb. CO2/gal = 13,600,341 lb. CO2/yr, or 6,800 ton CO2/yr.
CO2 emissions due to combustion: 195 lb./1,000,000 Btu x 2,691 billion Btu/yr = 524,707,794 lb./yr, or 262,354 ton/yr.
Total CO2 emissions = 1) + 2) = 538,308,135 lb. CO2/yr, or 269,154 ton/yr.
Truckloads and harvested area
Required truckloads per year (assuming 32 tons per truckload) = 290,714 ton/yr./(32 ton/truck) = 9,085/yr., or 36/day, based on 250 hauling days.
Required harvest area = cords/(0.5 cord/acre) = 232,571 acres, or 363 sq. miles.
Radius of harvested area = square root of (363 sq. miles/pi) = 10.76 miles, if only harvestable forest were in that area.
In the real world, the harvested area is 9 to 25 times greater, corresponding to a radius of about 30 to 50 miles. Beyond 50 miles, the hauling cost would be uneconomical. As a result, Vermont could accommodate only a few additional 25 MW wood-burning power plants.
No. 6 fuel oil emits 33 percent less CO2
Because No. 6 oil-fired power plants have efficiencies of about 35 percent, versus 25 percent for a wood-burning power plant, the heat input to the boiler needs to be only 71 percent of the wood-burning power plant. The estimated CO2 emissions would be as follows:
| | | | | | |
| --- | --- | --- | --- | --- | --- |
| | CO2/million Btu | Factor | Billion Btu/yr | lb CO2/yr | Tons of CO2 emitted per year (for a plant burning No. 6 fuel oil) |
| Combustion | 173.906 | 0.71 | 2,691 | 334,248,475 | 167,124 |
| Fuel oil production | 12.5244 | 0.71 | 2,691 | 24,071,979 | 12,036 |
| Fuel oil transport | 0.62622 | 0.71 | 2,691 | 1,203,599 | 602 |
| Total | | | | 359,524,053 | 179,762, which is only 67% of the wood CO2 emissions/yr. |
If natural gas were used, the emissions would be only 117.08 lb. CO2/million Btu and a 25 MW gas-fired power plant would have an efficiency of about 38 percent. The resulting emissions would be 58% less. Emissions for burning various fossil fuels can be found here.
Better alternatives than renewable energy build-outs
Hydroelectricity from Hydro-Quebec: Getting more low-cost (5 to 7 cents/kWh) hydroelectricity — steady, not variable, not intermittent, near-CO2-free — from Hydro-Quebec would be the best way to get all the sectors of Vermont's economy moving again.
Energy-efficient buildings and vehicles: Building net-zero-energy buildings and encouraging the use of high-mileage light vehicles are much more effective measures to reduce fossil fuel consumption and man-made global warming than wood-burning power plants, and they have near-zero adverse environmental impacts.
Willem Post is a retired engineer who writes about energy issues. He is a founding member of the Coalition for Energy Solutions. This post originally appeared at VTDigger and is republished here in a slightly different form with the permission of the author.
Weekly Newsletter
Get building science and energy efficiency advice, plus special offers, in your inbox.