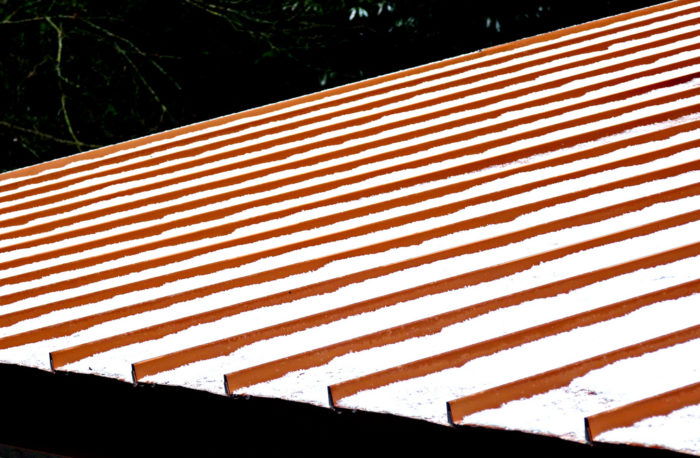 GBA reader Erik is building a new house in southwestern Washington state, and he's thought through most of the details with care. But as the time nears to install the standing-seam metal roof, Erik realizes he may have overlooked something important in the construction details.
As he envisions it, the unvented roof would be insulated with the "flash and batt" approach — a 3-inch layer of closed-cell spray foam applied to the underside of the roof sheathing followed by insulation batts to fill the remainder of the 2×12 rafter bays. Above the 5/8-inch roof deck, Erik sees synthetic underlayment and then the metal roof.
"Now, as we get close to putting the roof on, with quotes from roofers in hand and a few selected based on their experience with standing-seam, I realize that one thing I did not fully understand is ensuring the sheeting can dry in at least one direction," Erik writes in a Q&A post.
Erik sees four options for venting the roof:
1. Adding a layer of rigid foam above the sheathing, which would require a second layer of plywood over the foam to provide a solid substrate for the roofing.
2. Adding a vent channel under the metal roofing and using a vapor permeable underlayment, which also would require a second layer of sheathing.
3. Use of a mesh layer such as Cedar Breather between the underlayment and the roofing.
4. Use of a vapor permeable underlayment or 30-pound felt over the sheathing, followed by the roofing.
There are drawbacks with some of these options, including higher costs and, in some cases, awkward aesthetics. But Erik would probably choose the second option as the least objectionable. Or should he be worrying about this at all?
That's the topic for this Q&A Spotlight.
Just make sure…
Weekly Newsletter
Get building science and energy efficiency advice, plus special offers, in your inbox.
This article is only available to GBA Prime Members
Sign up for a free trial and get instant access to this article as well as GBA's complete library of premium articles and construction details.
Start Free Trial
Already a member? Log in