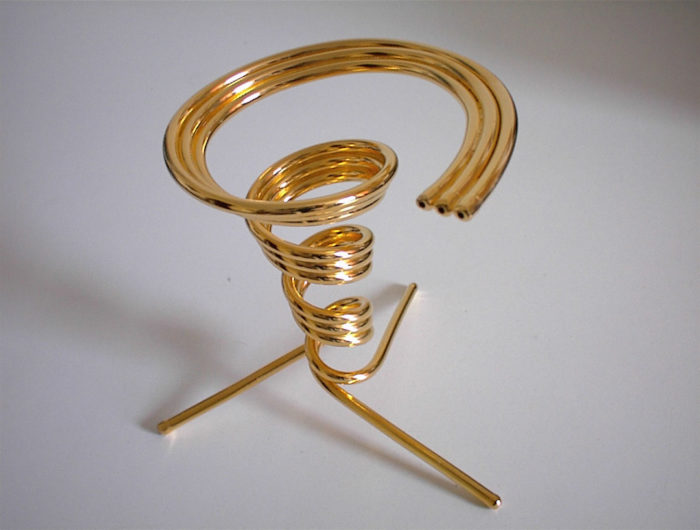 Every now and then, green builders are approached by clients who are worried about exposure to electromagnetic fields (EMFs). Such clients have read that EMF exposure can make them sick, and they're interested in building a house that minimizes EMF exposure.
In the modern world, EMFs are ubiquitous. Most of us are surrounded every day by weak electric and magnetic fields that are generated by electrical wires, home appliances, cell phones, and broadcasting equipment.
Electric fields are governed by voltage; they are generated (for example) near wires that are plugged into an electric receptacle, even when the appliance isn't turned on. The higher the voltage, the stronger the electric field.
Magnetic fields are governed by current; they are generated near electric wires when an appliance is turned on and current is flowing through the wires. The higher the current, the stronger the magnetic field.
The electric and magnetic fields from 60-cycle AC electricity are considered extremely low frequency (ELF). People concerned about possible negative health effects from EMFs are usually more concerned about magnetic fields than by electric fields.
"EMFs can make you sick"
It's easy to find warnings about the dangers of EMFs; all you need to do is surf the web:
Weekly Newsletter
Get building science and energy efficiency advice, plus special offers, in your inbox.
This article is only available to GBA Prime Members
Sign up for a free trial and get instant access to this article as well as GBA's complete library of premium articles and construction details.
Start Free Trial
Already a member? Log in