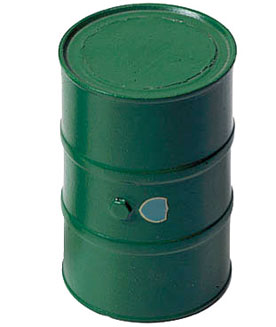 As I write this, crude oil has hit another all-time record price, above $145 per barrel. Heating oil is over $4.50 per gallon today, with some local pre-buy contracts above $4.70 per gallon—almost double my pre-buy price last winter ($2.60/gallon). It doesn't take a math degree to figure out that this sort of price increase will hit hard this coming winter.
For most homeowners, the single most important thing you can do to reduce your energy costs is to have an energy audit done and then follow up with as many of the recommended weatherization actions as you can afford.
Here's what's done in most energy audits:
Examination of energy bills. How much oil, propane, electricity, or other fuels you've been using is the most accurate measure of your home's energy performance—but it doesn't show you where you can find savings.

Health and safety check. An energy audit is a great time to also look for health and safety problems that may exist, such a furnace or boiler that is backdrafting combustion gases into the house. Most energy auditors do this sort of check as a matter of course.
Blower-door test. A special, tight-fitting frame with large fan is installed in an exterior door. With all other doors and windows closed, the fan either depressurizes or pressurizes the house, and air pressure in the house is measured using an integral pressure gauge. The amount of work required by the fan to maintain a certain pressure indicates how leaky the house is. (A blower door is also used during weatherization to magnify air leakage so that those leaks can easily be found and sealed.)
Visual inspection of insulation. An energy auditor should climb into your attic and peer into walls to figure out what type of insulation you have and how much. For walls, it is often possible to remove a wall outlet plate and get a view into the wall.
Infrared imaging. Most energy auditors have special video cameras that display surface temperatures in different colors. As long as there's a significant difference in temperature between the interior and exterior of a house, this is a great way to identify air leakage locations, wall areas that are missing insulation, and poorly performing windows. To use this camera effectively, you need about a 20-degree difference in temperature between the inside and out, so it's harder to do this testing in the summer.
Heating system efficiency test. Most energy audits measure the operating efficiency of oil- and gas-fired heating systems. This will show whether the unit needs to be tuned up and cleaned, and it may show whether it's time to replace the whole unit or part of it, such as the burner or nozzle. Often more important than the efficiency of the heating appliance (furnace, boiler, etc.) is the efficiency of the heat distribution system. Forced-air heating systems can lose a huge percentage of the useful heat if the ducting runs through an unheated attic or basement and is poorly sealed or uninsulated. A "Duct Blaster" (sort of a mini-blower-door) can be used by an energy auditor to measure how well sealed the ducts are. With hot water baseboard (hydronic) heat, there might be opportunities to insulate pipes running through uninsulated spaces.
Once an energy audit has been done, the energy auditor should put together a report that outlines what measures can be taken to reduce energy use, what the cost of those improvements will be, and the likely economic payback or return. There are some very sophisticated computer tools that an energy auditor can use to plug in the findings from the audit and create printouts showing the economic benefits of various measures.
These improvements can include:
Sealing air leakage sites with caulk, foam sealant, or other materials;

Adding attic or wall insulation;
Sealing ducts with mastic (duct tape, despite the name, doesn't really work) and insulating;
Weatherstripping windows and doors; and
Replacing windows or installing storm panels.
We are fortunate in this area to have a number of highly skilled companies and organizations providing energy auditing and weatherization services. Two of these are listed below, and others in Vermont can be found through Efficiency Vermont, the statewide energy conservation utility (www.efficiencyvermont.com, then click on "Residential" and "Marketplace" and follow prompts).
A comprehensive energy audit typically costs $400 to $500, but some companies will provide simple audits at a discount or even for free, hoping to make their money on the follow-up weatherization work. The investment in an energy audit and follow-up weatherization work is often repaid quickly. Houses and commercial buildings Keith Abbot weatherizes often achieve a 30-40% reduction in fuel consumption, he told me. If you're currently burning 1,000 gallons of oil per year, a 30% reduction would save over $1,300 per year at current prices.
For more information:
Thermal House, Jamaica (802-874-7222, thermalhouse.com). President Keith Abbot has been in the business since 1999 and now has ten employees in several crews (he's looking for more!). The company uses only the most environmentally friendly materials, such as cellulose cavity-fill insulation, soy-based spray-foam insulation, cotton-batt insulation, and caulking materials that carry green labels.
SEVCA, Westminster (802-722-4575 or 800-464-9951, sevca.org) SEVCA offers low-income energy audits and weatherization services for free, but also has a fee-for-service division that goes by the name Best Energy Saving Technologies (BEST). Harald Schmidtke, the weatherization director at SEVCA, has about 18 people working under him, but they're already six to eight weeks out on audits.
Weekly Newsletter
Get building science and energy efficiency advice, plus special offers, in your inbox.