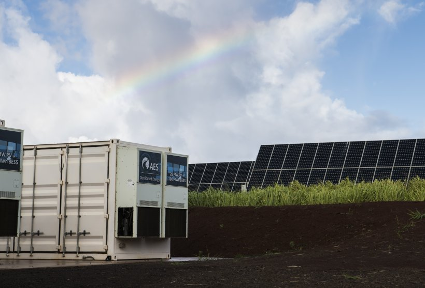 Renewable energy is like local produce: abundant at times, scarce at others. This analogy has been at the front of my mind lately. Our family joined a Community Supported Agriculture (CSA) operation, and every Sunday, I drop by the farm to pick up our share of the harvest. This week's box—the "small" share—contains lettuce, kale, cabbage, beets, potatoes, carrots, beans, and squash, all wonderfully fresh and clearly grown with love.
Mixed with my delight at this haul of produce is always a note of dread. What am I going to do with all these veggies? There's no way to eat them before the next box arrives, and I can't bear to see them go to waste. The answer, of course, is to store them. I've started blanching and freezing the greens and wax beans, knowing that next February, I'll still be enjoying this summer's bounty.
The CSA provides only a small fraction of our family's annual food needs. If I wanted to increase that fraction, I'd need to buy a larger share, and I'd also need to raise my storage game. If I wanted to live entirely on local produce, I'd need to re-learn the full suite of techniques—drying, canning, pickling, and root cellar storage—that my great grandparents employed a hundred years ago on their farm in Ohio.
Demand and the duck curve
Like local produce, the availability of wind and solar electricity varies over time. Photovoltaic (PV) modules only generate electricity when the sun is shining; wind turbines only produce when the wind blows. These resources fluctuate over the course of a day, day to day, and season to season. This variability presents a challenge to electric utilities, which are tasked with making sure power…
Weekly Newsletter
Get building science and energy efficiency advice, plus special offers, in your inbox.
This article is only available to GBA Prime Members
Sign up for a free trial and get instant access to this article as well as GBA's complete library of premium articles and construction details.
Start Free Trial
Already a member? Log in