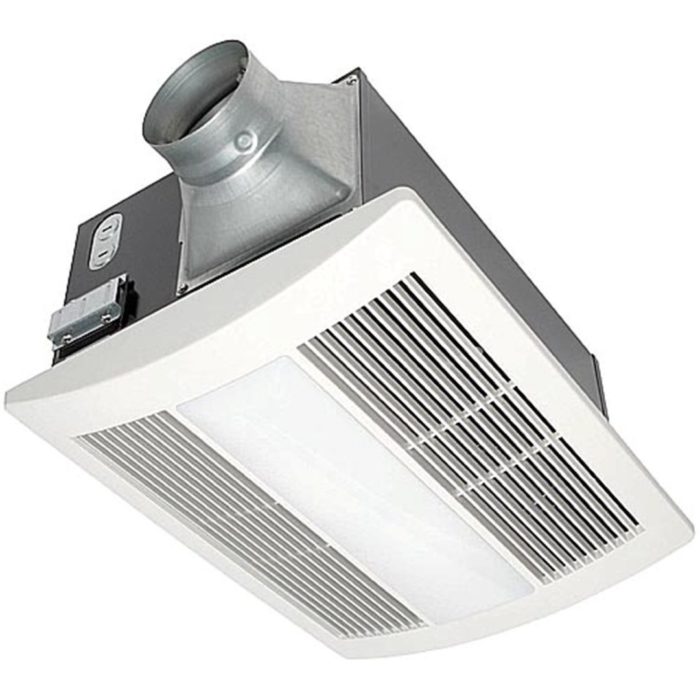 Articles on mechanical ventilation commonly warn builders that exhaust-only ventilation systems can pull radon into a house through foundation cracks. The warning makes intuitive sense: after all, an exhaust-only ventilation system works by depressurizing a house with respect to the outdoors, and it seems obvious that depressurization could pull soil gases into a basement.
One thing I've learned over the years, however, is that just because an idea is intuitively obvious, doesn't mean it's true. Throughout history, many observers have speculated; far fewer have actually made measurements.
Defining an exhaust-only ventilation system
An exhaust-only ventilation system depends on one or more exhaust fans (usually bathroom exhaust fans) that either operate continuously or intermittently. This type of ventilation system is usually set up to ventilate a house at the rate recommended by ASHRAE 62.2 — somewhere in the range of 50 to 100 cfm for most homes.
The air that is removed from a home by an exhaust fan is replaced by outdoor air entering the home through random cracks in the building envelope.
Examples of warnings
It isn't hard to find authors who warn that exhaust-only ventilation systems can be dangerous. Here are some examples from the Web:
Weekly Newsletter
Get building science and energy efficiency advice, plus special offers, in your inbox.
This article is only available to GBA Prime Members
Sign up for a free trial and get instant access to this article as well as GBA's complete library of premium articles and construction details.
Start Free Trial
Already a member? Log in