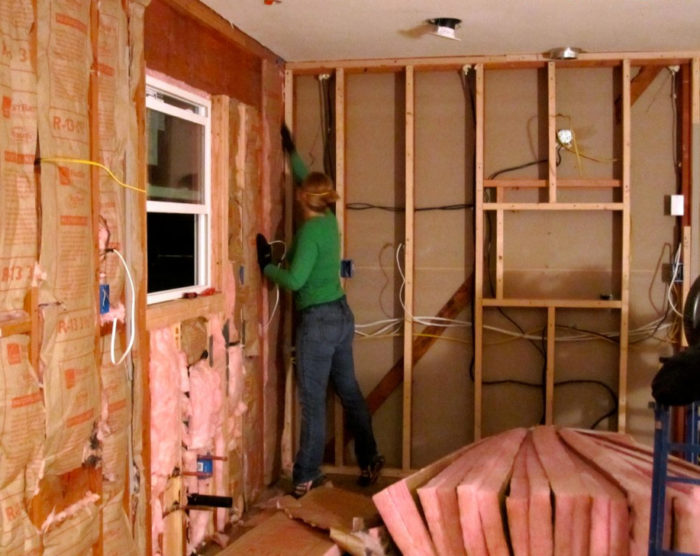 On top of all the other problems anyone building a new house is bound to encounter, Carolyn Farrow has a concern that outweighs all others: her daughter's health.
"Our toddler has a lot of chemical sensitivities and respiratory issues and insulation decisions are completely overwhelming me," she writes in a post at GBA's Q&A forum. "I can't find any contractors that I trust."
The allergist and pediatrician treating Farrow's daughter say she could react to virtually any type of insulation, and they are not comfortable making any specific recommendations.
"They both suggested finding an insulation contractor that I trust and is not just trying to sell me what makes him the most money," Farrow says. "So, that is what I am trying to do. I have researched everything and nothing seems 100% safe. What are we supposed to do? Not insulate our home?
"I am not asking an insulation specialist to make medical claims or ensure the safety of materials," she continues. "But I am looking for an insulation specialist that is informed about their products and makes an effort to choose the safest products possible."
Farrow's quest is the subject of this Q&A Spotlight.
Concerns are misplaced
Given that no one seems to know exactly what will cause a negative reaction, Nate G replies, there's no real way to avoid potential risk. Even so, as long as the insulation is installed correctly and contained in the walls of the house, there's probably not a lot to worry about. Farrow is, he continues, probably "barking up the wrong tree" by focusing her concerns on insulation. A greater threat are the other building materials and furnishings that affect air quality.
"The products that would be the ones to worry about are…
Weekly Newsletter
Get building science and energy efficiency advice, plus special offers, in your inbox.
This article is only available to GBA Prime Members
Sign up for a free trial and get instant access to this article as well as GBA's complete library of premium articles and construction details.
Start Free Trial
Already a member? Log in