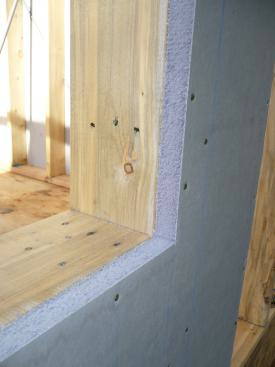 Anders Lewendal, a builder in Bozeman, Montana, is wrestling with a familiar dilemma: What's the right amount of insulation to put in a house?
"Our theory," he writes in Q&A post at GreenBuildingAdvisor, "is that too little insulation wastes energy and equally, too much insulation wastes energy. Where is the sweet spot in each climate zone?"
To that end, Lewendal is proposing more performance testing.
"We are interested in knowing if GBA has conducted any performance testing that makes diminishing returns conclusions," writes Lewendal. "If not, we are hoping GBA might give us some advice that makes our experiment productive."
[Coincidentally, Lewendal is the founder of a "build American" campaign promoting the use of U.S. building materials. GBA has published two articles on his efforts: One Builder's Buy-American Strategy and A 100-Year-Old Energy Star Home.]
The work has already been done
Lewendal could save himself the trouble of a new study, replies GBA senior editor Martin Holladay, because the work has already been done.
"What you call a 'theory' is a truism enshrined in our building codes," Holladay says. "The entire reason that the minimum insulation values in U.S. building codes are higher in Minnesota than in Florida is the well-understood calculation that you call a 'theory.'"
If you double the R-value of your insulation, the rate of heat loss is cut in half, Holladay continues. "The only questions are (a) whether more insulation is a good investment, and (b) whether the embodied energy of the insulation materials exceeds the energy that is likely to be saved over the lifespan of the insulation," he says.
Lewendal proposes the construction of three identical houses and studying the effects of adding more insulation. Although it's possible this exact test has not…
Weekly Newsletter
Get building science and energy efficiency advice, plus special offers, in your inbox.
This article is only available to GBA Prime Members
Sign up for a free trial and get instant access to this article as well as GBA's complete library of premium articles and construction details.
Start Free Trial
Already a member? Log in