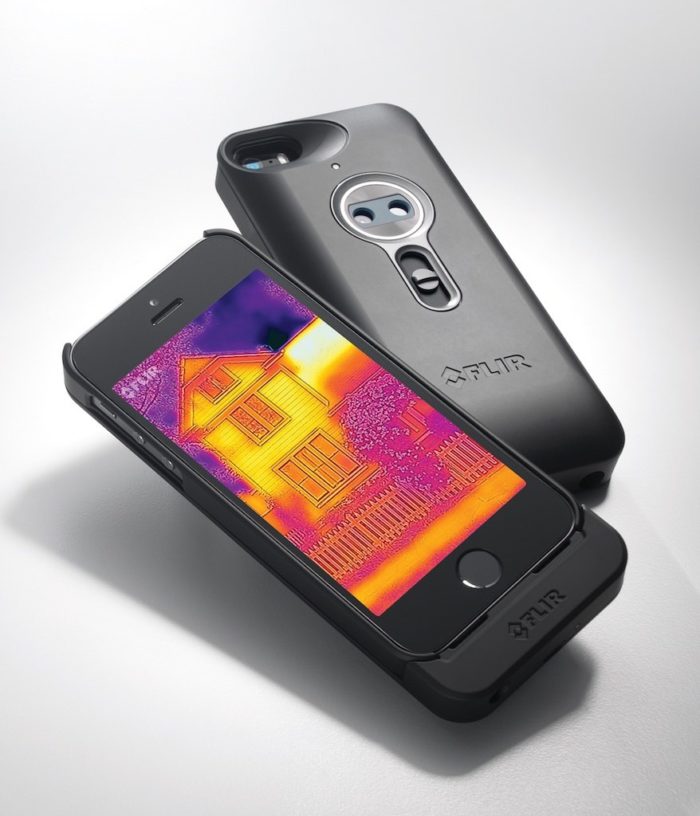 The Oregon company that began selling an inexpensive thermal imager for an iPhone last year has announced an upgraded and more versatile model that will be available later in the year.
Flir introduced the new model of the Flir One at the Consumer Electronics Show in Las Vegas. Unlike the original, different versions of this one will work with both Apple and Android devices. It's scheduled to go on sale later this year at a price that has yet to be announced.
The first version of the product sold at $350 and is now available for $249.
The manufacturer says the new model has four times the resolution of the original, a scene temperature range of -4°F to 248°F, and a temperature sensitivity of 0.18 F°.
The 2.75-ounce device attaches to an iPhone or iPad via Apple's Lighting connector (the cable introduced with the iPhone 5), and attaches to Android devices via a micro-USB port. Once the thermal imager is attached, the phone's screen displays a thermal image, which can be captured as either a video or still photo.
Flir said that it released an updated app for Apple devices in December, and would offer a software developer kit for Android devices in the spring.
Weekly Newsletter
Get building science and energy efficiency advice, plus special offers, in your inbox.