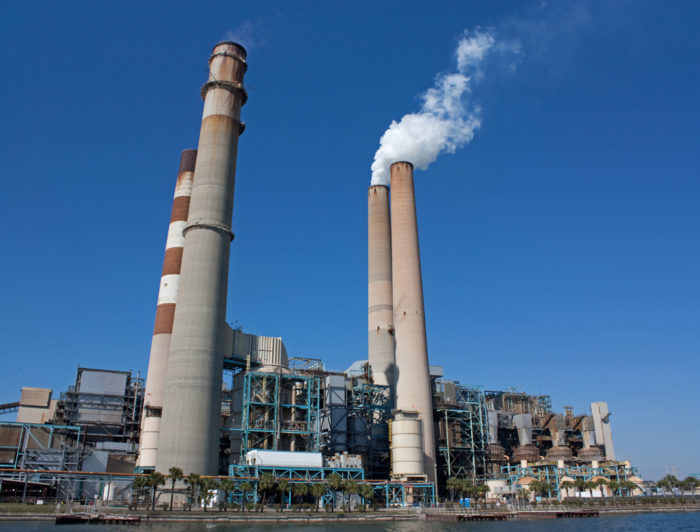 Florida's Public Service Commission has voted to trim energy efficiency goals sharply and to end solar equipment rebates by the end of next year.
According to an article in the Tampa Bay Times, the panel voted 3 to 2 late last month in support of the proposals from the state's big utilities, which also had the support of the commission's staff.
Utilities had urged deep cuts in energy efficiency programs and an end to solar equipment rebates on the grounds that neither program was cost-effective. The newspaper said that the utility owners argued that it is now cheaper for them to produce electricity than it is to pay for programs designed to conserve it. (This is exactly the opposite conclusion of a recent report from the Lawrence Berkeley National Laboratory, which found the cost of energy conservation programs is about half of what it cost to generate power at a conventional coal-burning power plant.)
The Southern Alliance for Clean Energy (SACE) categorized the rollbacks as "stunning" when compared with the energy goals that the commission established only six years ago.
The commissioners agreed to schedule workshops on improving solar energy, but the Tampa newspaper said that might not be enough to prevent a legal challenge to the most recent vote. SACE executive director Stephen Smith was quoted as saying that the commission's vote might amount to a violation of state law.
Lower goals for energy savings
Under state law, commissioners set 10-year conservation goals for each utility, and utilities respond with specific programs they will use to meet the goals, Sterling Ivey, a spokesman for Duke Energy Florida, wrote in an email. Commissioners can ask a utility to add, drop, or modify a particular program.
Conservation programs might target such things as duct sealing, attic insulation upgrades, heat pump replacement, reflective roofing, and upgrades to wall insulation and windows.
In its decision last week, the commission was voting on new goals for reductions in electrical consumption for affected utilities — reduction efforts which regulators call "demand-side management." In Duke's case, Sterling said, the new 10-year conservation goal is 195 gigawatt-hours, exactly what Duke had proposed.
Five years ago, the conservation goal for Duke was 3,205 gWh.
Two other utilities affected by the ruling got just what they had requested, far below the goals recommended by two intervenors. Only Flower Power & Light was overruled by the commission, which set a conservation goal of 526 gWh instead of the utility's proposed goal of 59 gWh.
New power plants are approved
While energy efficiency and solar rebates get the boot, the Tampa Bay Times said, "utilities will go into the holidays with their biggest wishes this year, including billions of dollars in new power plants that will come online in the next decade."
That includes a $1.5 billion natural gas plant that Duke Energy wants to build to take the place of the Crystal River nuclear power station and two coal-burning units.
The newspaper pointed out that Florida is fighting a trend that is helping other states save energy. In Vermont, for example, energy efficiency efforts — such as subsidies for high-efficiency light bulbs — have helped the state meet more than 2 percent of its annual energy needs through conservation. "In Florida," the newspaper said, "the number is 0.25 percent — and now dropping."
SACE also had sharp words for the commission. A statement issued after the vote said in part, "Florida's power companies use a host of methods, rejected long ago by the majority of U.S. utilities and commissions, to support their anemic proposed goals, including arbitrarily eliminating all efficiency measures that have the highest energy savings to customers…
"The line between the [Public Service Commission] and the monopoly utilities they are charged with regulating has become increasingly blurred. The massive amount of money poured into political contributions and lobbying by the state's monopoly utilities is clearly paying off at the PSC — to the detriment of customers. It's time we removed the word 'Public' from the agency's name."
Utilities argue electricity consumption has plunged on its own
From Duke's point of view, power use had already declined dramatically.
Since the last state-required energy goals were established in 2009, Duke said, Florida "has experienced the most severe economic recessing since the Great Depression," resulting in an overall decrease in electricity use by Duke customers of nearly 14 percent. That's one of the steepest declines in the country, Duke added, where the average drop in energy use has been 0.1 percent.
Florida regulators recognized last year that consumers were already reducing the amount of power they used, the utility said, but it wasn't necessarily due to conservation programs.
Duke added that Florida's energy-efficiency efforts are well established, and that Duke's own efficiency programs have saved customers more than $1.25 billion on energy bills and offset the need to built 17 power plants since 1981.
"While other states have only recently begun energy-efficiency efforts, Duke Energy has been actively promoting energy-efficiency efforts in Florida since the oil embargo in the last 1970s," Ivey said. "As a result, many of the efficiency savings other states may be seeing now, we in Florida reaped those benefits and savings decades ago."
Solar incentives are "not cost-effective"
Florida utilities offered a variety of incentives for photovoltaic (PV) and solar hot-water systems, including a $2 per watt rebate for residential PV systems, with a $20,000 maximum payout. Investor-owned utilities wanted the rebates to end; others, including the Southern Alliance for Clean Energy, didn't.
Between 2011 and 2013, investor-owned utilities wrote rebate checks totaling $49.7 million for about 5,600 residential and commercial PV and solar hot-water projects.
But the programs treated non-solar customers unfairly, the utilities argued.
"The [investor-owned utilities] all agree that the solar pilot programs were not cost-effective and the general body of ratepayers — in particular, non-participants — have been subsidizing the incentives provided to participants installing solar PV," the commission's staff analysis reads.
In recommending that solar pilot programs be allowed to expire at the end of 2015, the staff agreed with one utility witness who said, "It is simply not a responsible use of taxpayer dollars to promote these programs under any cost-effective test."
"The programs are not cost-effective and experience gained since the last goals proceeding indicates that consumers have continued to install systems without any rebates," the staff concluded. "The current solar rebates represent a large subsidy from the general body of ratepayers to a very small segment of each utility's customers."
Weekly Newsletter
Get building science and energy efficiency advice, plus special offers, in your inbox.