Frost-protected shallow foundations consist of a monolithic thicken-edge slab wrapped with vertical and horizontal rigid-foam insulation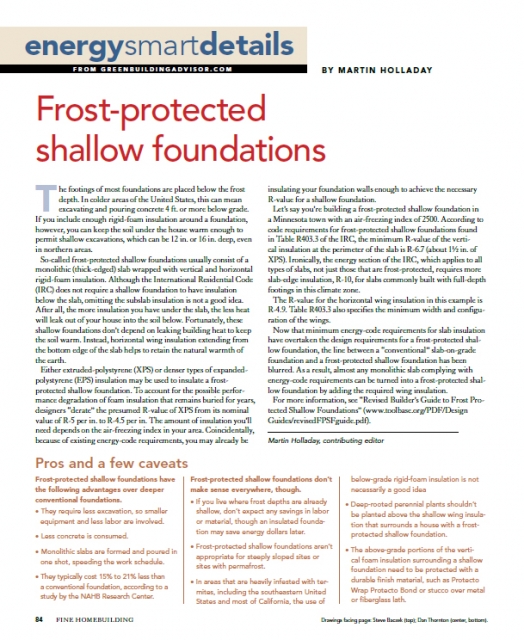 The footings of most foundations are placed below the frost depth. In colder areas of the United States, this can mean excavating and pouring concrete 4 ft. or more below grade. If you include enough rigid-foam insulation around a foundation, however, you can keep the soil under the house warm enough to permit shallow excavations, which can be 12 in. or 16 in. deep, even in northern areas.
[To read more of Martin Holladay's article from the December 2010/January 2011 issue of Fine Hombuilding, click the link below.]
This article is only available to GBA Prime Members
Sign up for a free trial and get instant access to this article as well as GBA's complete library of premium articles and construction details.
Start Free Trial
Already a member? Log in