Spray polyurethane foam (SPF) is better than any other type of insulation at reducing air leakage.
With foamed-in-place insulation, it is relatively easy (though not inexpensive) to fill wall and ceiling cavities completely. Closed-cell spray foam provides a higher R-value per inch (6.5) than less expensive insulation types like cellulose and fiberglass (3.5 to 3.7).
Most spray polyurethane foam is called "two-component" foam. Two ingredients—conventionally called "A" and "B" components—are mixed on site using special equipment mounted in a trailer or truck. Heated hoses convey the components to a mixing gun that sprays the chemicals on the surfaces to be insulated.
A chemical reaction begins as soon as the chemicals are mixed. The liquid mixture foams, expands, and eventually hardens.
Most jobs are for pros
Spray polyurethane foam is usually installed by a spray-foam contractor equipped with a truck or trailer to carry the necessary chemicals and spray equipment.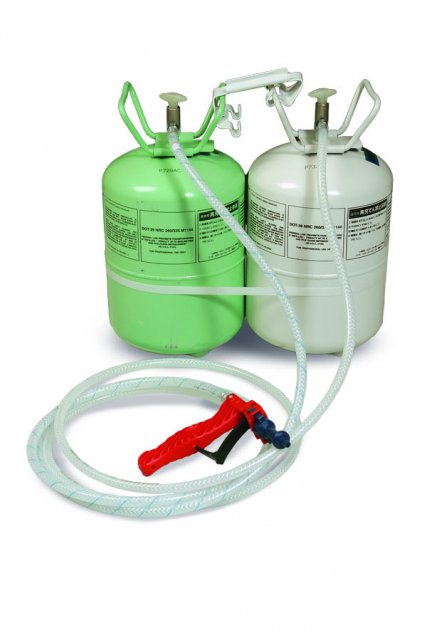 For smaller jobs, builders can purchase disposable tanks of two-component polyurethane foam. These tanks are sold in various sizes, and range in cost from about $200 to $500. For very small jobs, small aerosol cans of one-component (moisture-cured) polyurethane foam can be purchased at most building-supply stores for about $5 a can.
Experience matters
Although spray polyurethane foam has many advantages over other types of insulation, spray foam installation isn't foolproof. Some builders have reported problems with sloppy foam insulation. For example, some installers have been known to begin spraying before the chemical components are up to temperature, which can affect component mixing and foam performance. When components are poorly mixed, or mixed in the wrong ratio or at the wrong temperature, cured foam has been known to shrink away from rafters or studs, leaving cracks. Some installers rush through their spraying, resulting in voids.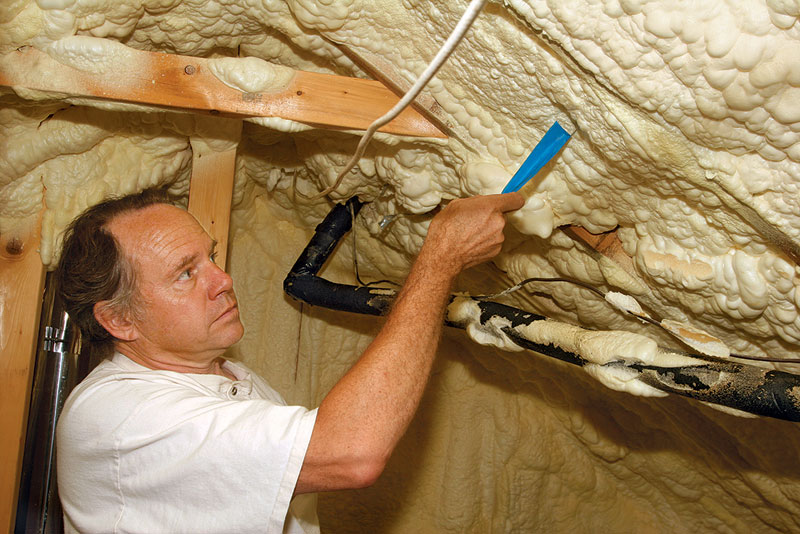 As with any type of insulation—whether fiberglass…
This article is only available to GBA Prime Members
Sign up for a free trial and get instant access to this article as well as GBA's complete library of premium articles and construction details.
Start Free Trial
Already a member? Log in