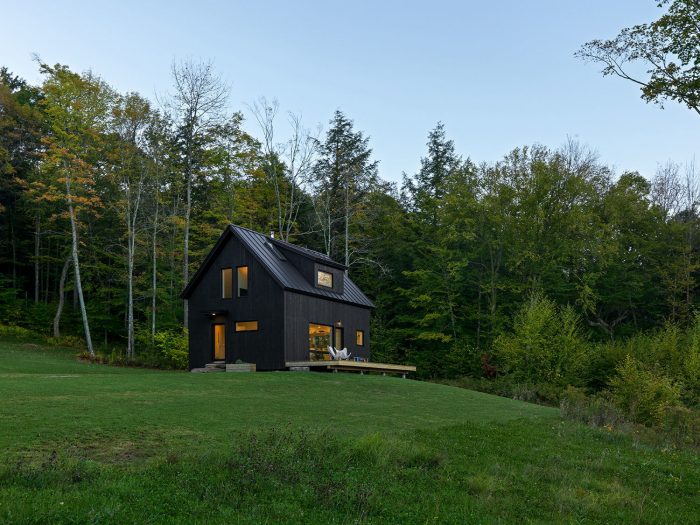 GBA reader ChrisStratton has plans to build a two-story, 800-sq.-ft. vacation home in western New Hampshire. In this recent Q&A post, he's writes that he's considering installing heat pumps, one on each floor, as the main heat source, supplemented by radiant heat in the bedroom and bathroom. But he's  concerned about the wisdom of relying solely on electricity, and he's also looking for advice on whether to go with ducted or ductless heat pumps.
That's the topic for this Q&A Spotlight.
What to do when the power goes out
Everyone seems to be in agreement that an electric system is a fine idea. That is, until the power goes out. As paul_wiedefeld is quick to point out neither a propane- nor oil-fired furnace will function without electricity—just like a heat pump. He suggests a wood stove as a backup.
Matty_bram's advice is to install solar panels and a battery system to power emergency electric heaters. But, says Bill Wichers, any significant heat would require a substantial battery reserve. "For some perspective," he writes, "a typical car battery size battery will run a typical 1500-watt space heater for around 15-20 minutes—not much."
For long-term backup power, he suggests a conventional generator, or even a propane-fired heater that doesn't require electricity.
Go with ducts
Paul_wiedefeld states that ducted heat pumps are more efficient for distribution, dehumidification, and filtration, plus once the ductwork is installed, it's easier to incorporate future upgrades. When it comes to economizing, however, he recommends a ductless heat pump on the first floor and radiant baseboards on the second.
Akos agrees with Paul, and suggests installing a slim-ducted unit on the basement ceiling and running flex ducts to each room. But…
Weekly Newsletter
Get building science and energy efficiency advice, plus special offers, in your inbox.
This article is only available to GBA Prime Members
Sign up for a free trial and get instant access to this article as well as GBA's complete library of premium articles and construction details.
Start Free Trial
Already a member? Log in