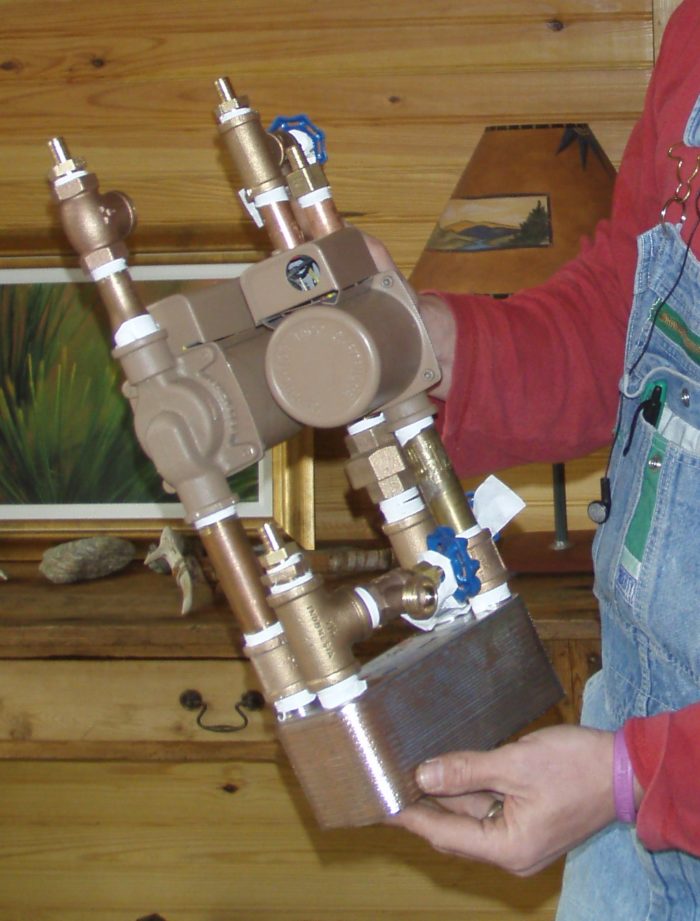 Adam Emter is building a new house in North Dakota, a Climate Zone 7 location with some 9,500 heating degree days a year, and temperatures that fluctuate from 30 below zero in the winter to a humid 90 degrees during the summer.
"My family and I plan on living here for many decades," Emter writes in a Q&A post at GreenBuildingAdvisor, "so I'm very focused on building an efficient and comfortable house. I am also trying to keep a reasonable budget and simple design."
The house will be a two-level split-entry with 1,200 square feet per floor, and Emter is leaning toward the REMOTE construction technique, which places most or all of the rigid foam insulation outside of the sheathing. An insulating concrete form foundation has already been built, with the basement slab due in the next couple of months.
While the house is under construction, Emter and his family are living in an adjacent 30-by-40 garage heated by a radiant-floor system built around a Polaris water heater. Emter plans on using the same type of heating system in the new house, and it will be an "open direct" system in which there is no separation between his domestic hot water supply and the water that heats the house.
With that as a backdrop, the discussion turns to the potential for problems with his heating design, and how Emter will keep the house cool in what can be very muggy summer conditions. Those are the topics for this Q&A Spotlight.
Is a radiant slab heating system the right choice?
Writing from northern Minnesota, also a Climate Zone 7 locale, Steve Vigoren says he's planning to build a similar house, and also was considering a radiant slab system.
"From what I have been hearing," he says, "if you have an airtight…
Weekly Newsletter
Get building science and energy efficiency advice, plus special offers, in your inbox.
This article is only available to GBA Prime Members
Sign up for a free trial and get instant access to this article as well as GBA's complete library of premium articles and construction details.
Start Free Trial
Already a member? Log in