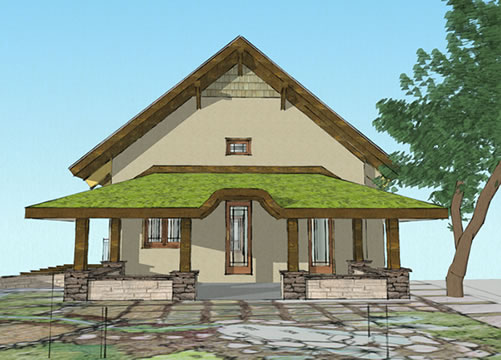 If you are a designer or builder specializing in green building, it's only a matter of time before you are approached by a client who suffers from multiple chemical sensitivity. A typical request might go like this: "Many ordinary building materials can make me sick. I'm looking for someone to design (or build) me a house without any toxic chemicals."
What's the best way to respond to such a potential customer? To answer this question, let's turn first to the medical experts.
Looking at the science
Medical research never rests, and our understanding of medicine is still evolving. That said, it is always valuable to look at the latest conclusions of scientific research to determine where we stand now. Although our medical knowledge may improve in the future, any conclusions we reach today can only rest on the best current data available.
For a summary of the medical community's understanding of multiple chemical sensitivity, I recommend "Overview of Idiopathic Environmental Intolerance (Multiple Chemical Sensitivity)," by Donald Black and Scott Temple. Last updated on January 28, 2010, the paper by Black and Temple is published by UpToDate.com, a subscription-only Web site used as a reference by physicians.
Black and Temple explain that in 1996, attendees at a World Health Organization conference in Berlin proposed that the term "idiopathic environmental intolerance" (IEI) be substituted for the collection of symptoms formerly referred to as "multiple chemical sensitivity." ("Idiopathic" means "of unknown cause.")
Black and Temple note that idiopathic environmental intolerance "is a subjective illness marked by recurrent, nonspecific symptoms attributed to low levels of chemical, biologic, or physical agents. These symptoms occur in the absence of consistent objective diagnostic physical findings or laboratory tests that define an illness. Many experiments and observational studies consistently identify psychopathology in patients with IEI,…
Weekly Newsletter
Get building science and energy efficiency advice, plus special offers, in your inbox.
This article is only available to GBA Prime Members
Sign up for a free trial and get instant access to this article as well as GBA's complete library of premium articles and construction details.
Start Free Trial
Already a member? Log in